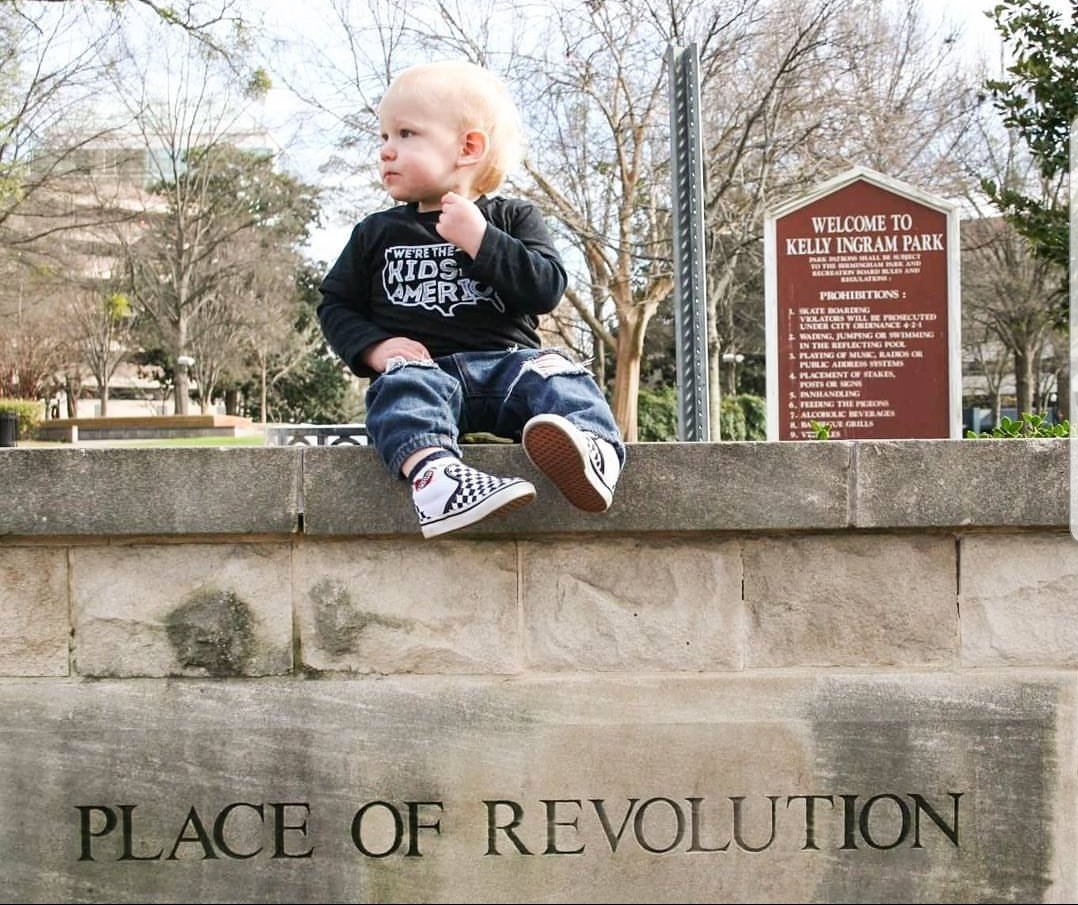 I was raised in an era of "colorblindness." I've used overtired cliches such as
"I don't see color" and "I don't have a racist bone in my body
more times than I can count. I truly thought I was "woke."Guess what? I'm not.I'm part of the millennial white middle class that managed to minimize racism to the point where we can't easily spot it. I'm the exact definition of "white privilege."Let's face it, teaching a child to be c
olorblind isn't just a stupid idea, it's dangerous. By doing the whole, 'We're the same,' thing, you're dismissing what a black kid or any person of color deals with.
Instead of tackling the hard truths of what racism is and how a person of color might have a different struggle than you, you teach them to ignore.I get it. Talking about racism is hard. No parent wants to tell their children that their skin color determines their place in society. And especially white colorblind parents don't want to admit that racism is still just as prevalent today as it was 60+ years ago. Instead, we want to glorify leaders like MLK and talk about how amazing it was that they helped end segregation, and thus racism. We want to act like our white privilege doesn't exist anymore.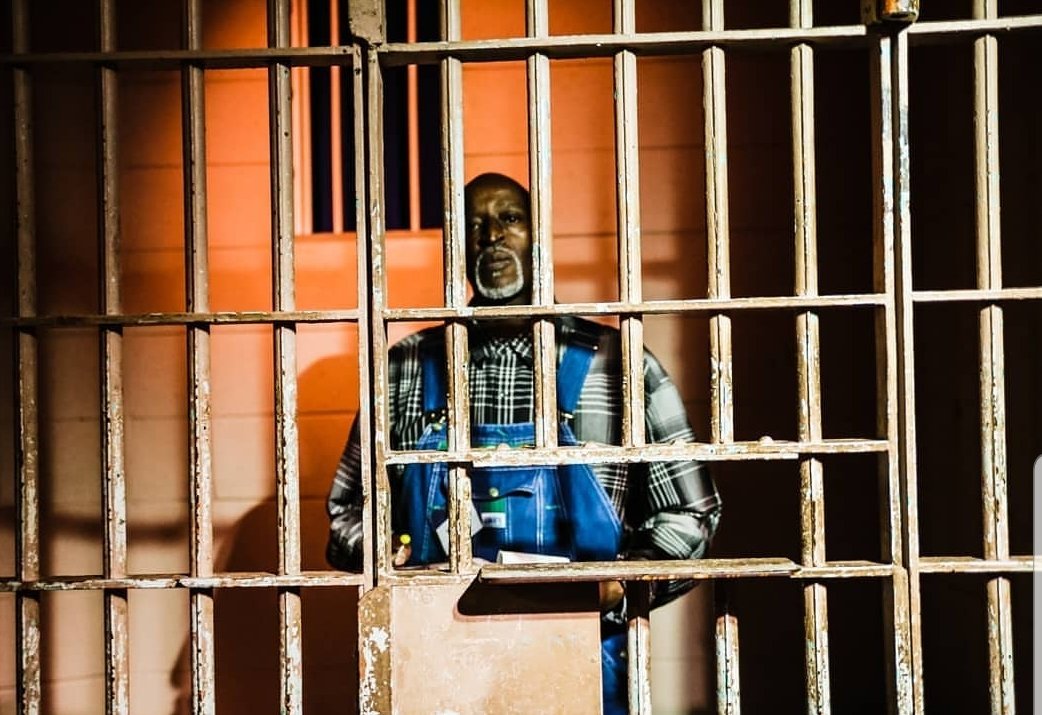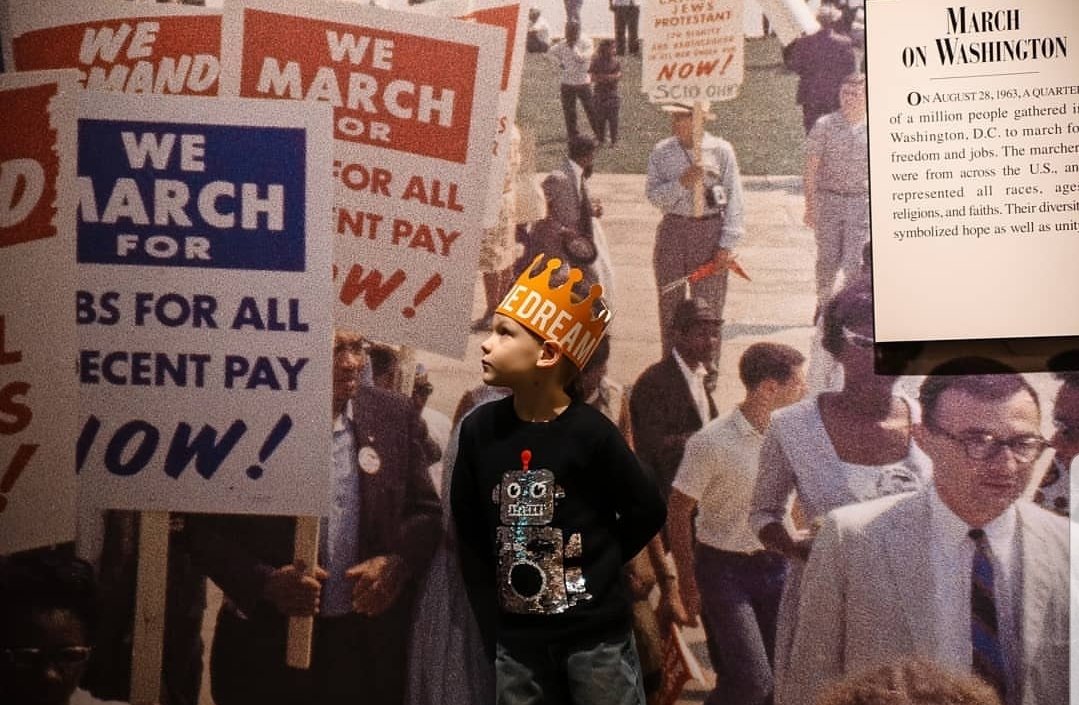 Here's the thing. If it didn't exist anymore, why do we still feel that sense of unease when we discuss things like Black History Month or MLK Day? Or when our children ask why their friends of color are afraid of the police?  Why do we lock our doors when we see an African American man walk towards our car? What about when we pull our children closer to us or don't make eye contact when we are about to cross paths with people of color? Or when we make snap judgments of those who listen to rap music or wear clothes that don't align with our sense of what's "decent."Simply put, white people, as much as we don't want to admit it, are on some level racist assholes. There I said it. I addressed the elephant in the room. It doesn't matter how "woke" we are, by default, we still have all the privileges of being white and we don't seem to be in any hurry to try to share them.
Ending An Era Of Colorblindness
So how can we move forward from here? How can we make sure that we are actually appreciating the sacrifices men like MLK Jr and Rosa Parks made? How can we stop being colorblind racist asshats?Simple: WE QUIT IGNORING THE PROBLEM.Racism exists. Deal with it.
Teach kids to be conscious of race. Teach them to be like, 'This black kid or this Mexican kid has had a different life experience than I have as a white kid, and that's what makes it great. I see their differences and I embrace those differences and want to learn to be a better and more productive citizen going forward.
"Not talking about race continues the cycle of racism. It
is up to parents to get educated and find the right words to teach about color, culture and religion.
It's also important to make a safe space for people of color and minorities to be able to express themselves without being silent, and for us to actually
LISTEN
. Being uncomfortable isn't an excuse at this point, it's straight up negligence. We need to create an ongoing and honest dialogue with our children. One simple conversation won't cut it. Even as an adult, I'm still constantly struggling to make sure I understand the ramifications that my white privilege gives me. This is one conversation that doesn't have an end.It's also never too soon to start the conversation with your children. Do I suggest telling your 3 year old about lynching and how the police attacked black children with dogs? No. However, you can start showing them about how different cultures dress and look. Start simple and build on the conversation as they get older.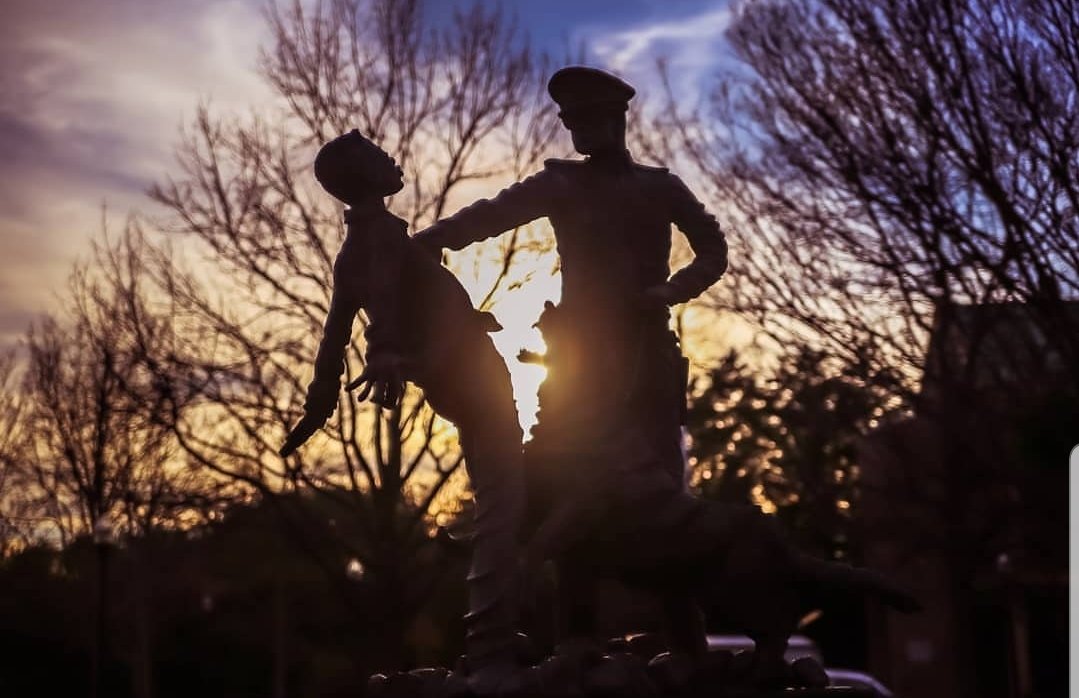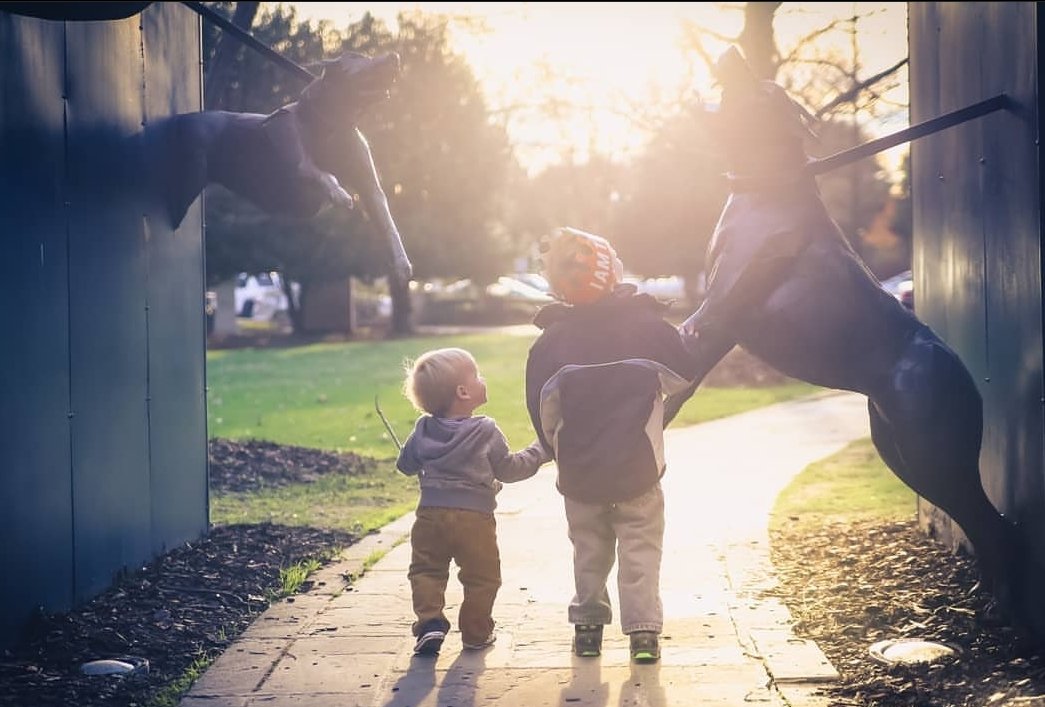 Here are a few ideas for starting the conversation based on your child's age:
All Ages:
Lead by example. Educate yourself. Keep an open mind. Don't let your personal biases and prejudices pass down to your children. Take them places where they can see people from a variety of different cultures, such as a local cultural festival (think Chinese New Year, Diwali, Holi, African Heritage, etc.), or places that celebrate diversity, such as an art museum. Watch movies and shows that portray other races in a positive light. Make it clear that your family tolerates people from every race, religion, age, and ability level. Give them the tools and vocabulary for how to properly address people from all walks of life. Also, monitor where your child is getting their information from. The world can be a scary and confusing place- it's your job to help them best interpret the information they are exposed to, and if needed redirect it.
Encourage questions. Teach respect.
Ages Birth-4:
Babies are born blank slates, but studies show that they react differently to racial differences, even by six months of age
.
This is the time to point of differences and similarities between people. Show them simple stories that show people with all types skin tones and cultures. Talk about what it might be like for people who are from a different culture/race/country. Make it clear that living in such a diverse world is what makes it special.It's not uncommon for kids in this age range to ask embarrassing questions about the differences in people. "Why does he his skin look dirty?" "Why doesn't she act normal?" and so on.  Instead of turning red and quickly attempt to shush your child, turn it into an educational moment. Ask them why they asked that question and then explain from there. Make it clear
that the general idea is that we are all equal, and we all deserve to be treated with respect
. Being prepared and educated is  the best tool in your arsenal.
Ages 5-12:
Start introducing the harder topics of discrimination in ways that are relatable to them. A great example is picking people for teams solely based on the team captains preferred hair color or clothing brand.Talk about why picking a teammate based on their looks and not their ability isn't nice. Relate it back to the bigger picture that social injustice exists in real life and have them brainstorm ways on how they would help stop it if they observed it happening. It's important to emphasize that people can make changes happen based on their actions and empower them to feel that their actions actually carry weight.
It's also important to keep details age-appropriate. For example, we can tell kids about the injustice faced by indigenous peoples who were forced into residential schools and explain that their hair was cut against their will and they weren't allowed to speak their own languages, but we don't need to mention the sexual abuse many of them faced.
Another important thing to keep in mind, is that we live in a very digital age and our children are exposed to subtle messages about race, discrimination, and the types of people who are valued from a young age. You need to s
tart teaching them to be critical readers and viewers.

 
One way to do so is by asking them questions like "Are there certain groups who never get to be the hero in comic books and movies?" and "Who gets to be considered 'pretty'?
"It's important to t
each your child that racism is neither nice or fair, and emphasize how important it is to be inclusive of all people, no matter how different they may be
.This is also a great time to revisit those cultural festivals and locations and add on to what they have learned since you went last time.
Teens:
Older kids can have more in-depth conversations around issues of racism and prejudice and the role they may play in supporting them. At this age, you can have more sophisticated discussions on topics such as Black Lives Matter and racial profiling
.Also, s
ince teens often judge others by their appearance or physical characteristics, it's important to teach them when certain words are disrespectful and when they are OK.
Things like "that's so gay" and using culturally appropriated phrases aren't okay. It's your job at this point to put your child in the hot seat and ask them directly why they feel it's okay to use those words, who they heard it from, and what they think it means.Keep in mind, that even teens are still learning and developing, so don't overload them with information. Get to the point and make your point. Don't unnecessarily overcomplicate the situation or freak out/belittle them. You still want them to feel comfortable enough with you to keep the dialogue open.
Final Thoughts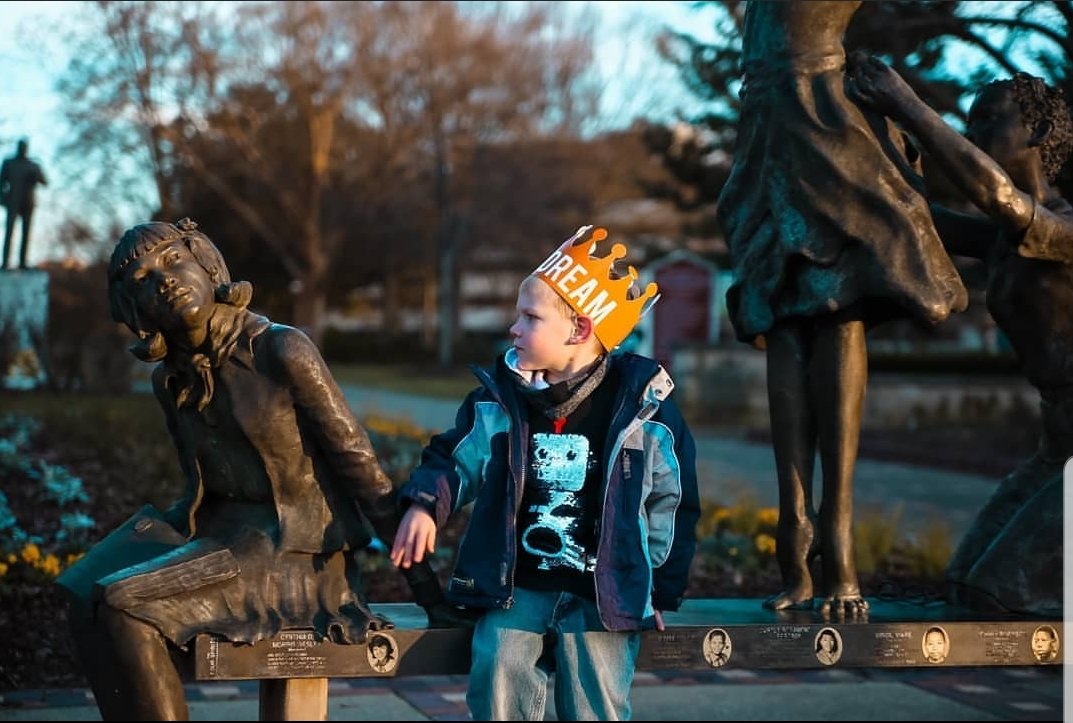 We are the adults, and if we're going to change this next group of children, it's up to us to find our words, have confidence, and have difficult conversations.
It's time to end our era of colorblindness and begin an era of repairing the damage racism has caused. An era where we see other peoples differences and embrace their unique properties without diminishing them.
Children need adults to help them develop respect for and acceptance of others. Not talking about race and racism sends a message to children that this is a taboo topic, no matter what their age.
Also, it's important to keep in mind children who may be the target of racism
may need help negotiating their feelings and figuring out how to respond to what they're experiencing.
It's never too early or late to start doing the right thing.A few places to visit in Alabama if you need help starting the conversation or educating yourself on other cultures and their struggles for equality.
The National Memorial for Peace and Justice
The Birmingham Civil Rights Institute
Kelly Ingram Park
The Civil Rights Trail
Birmingham Art Museum