"Through the darkness, clickety clack….coming closer down the track…hold your breath so you can hear huffing, chuffing drawing near"
Steam Train, Dream Train by Sherri Duskey Rinker is a favorite in this house. Actually, Sherri Duskey Rinker is one of our favorite authors. She has written books like the Good Night Good Night Construction Site series (Finn's current favorite books) and Silly Wonderful You.
Steam Train, Dream Train weaves the tale of a colorful rhyming and animal filled nighttime train adventure. Each colorful train car is lovingly loaded with various items by a lively animal crew. It's an easy read with beautiful illustrations that both boys enjoy. I highly recommend it, especially for those kiddos who love trains!
We also used the coordinating color book to help with our color oriented activities. The Steam Train, Dream Train Colors book can be used as a standalone book or in conjunction with the main story. It follows a similar story line, however the focus is more on the colors of the train. The illustrations are equally as beautiful and I find that it's a shorter read for nights when we are running behind on bedtime.
Book Oriented Activities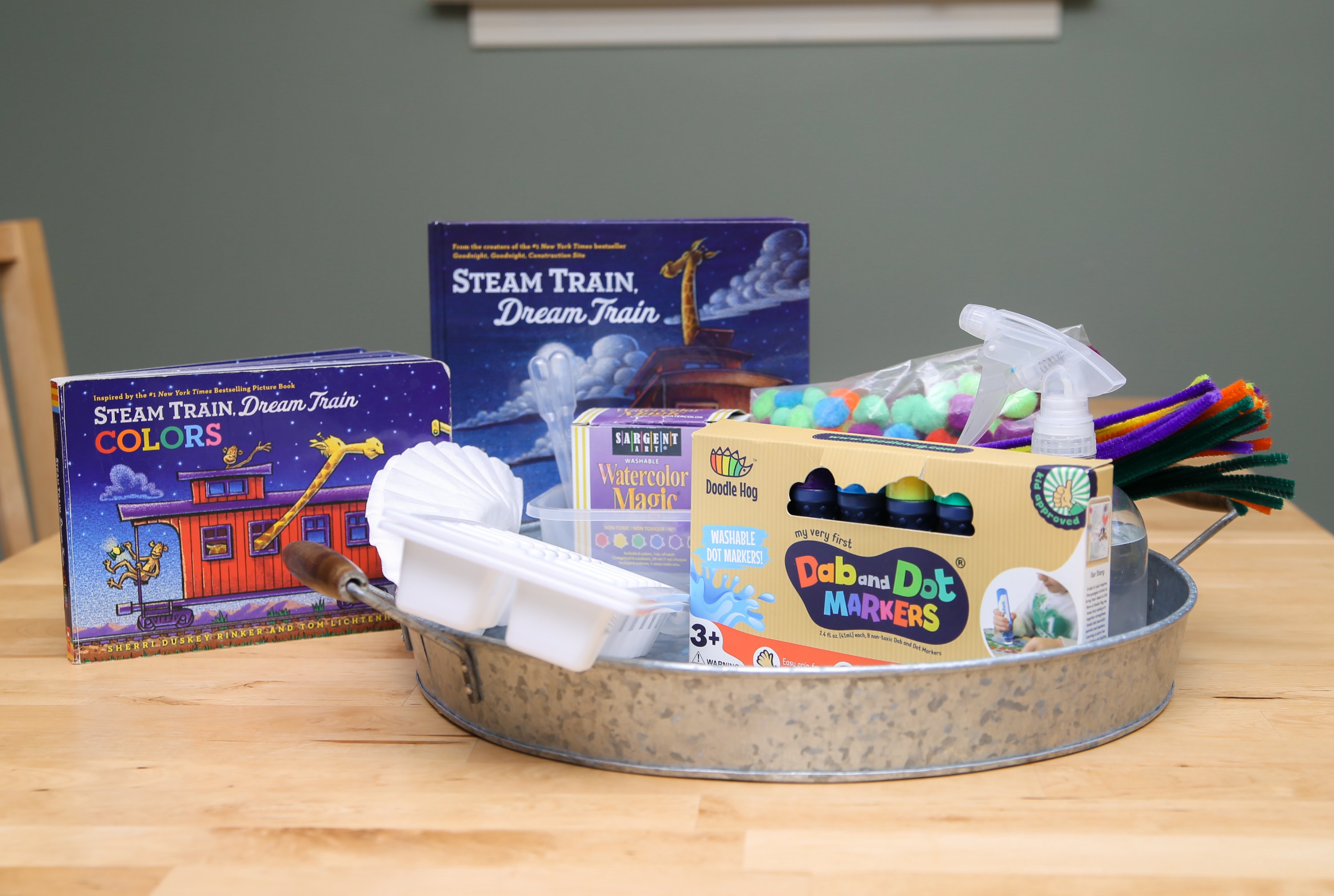 Steam Train, Dream Train has a plethora of activity possibilities that you can draw from, from art to engineering, to zoology, but I chose to stick with the simple theme of colors. I'll include extra activity ideas at the bottom.
I chose to do several color related kids crafts for this book. Although the theme is color, each activity touches on different developmental areas suitable for different age groups. I picked color mixing, coffee filter rainbows, and pompom sorting. The majority of the supplies needed can easily be found at your local Dollar Store or Amazon. I used our play tray to minimize messes, but it's not required for any of the activities.
Pompom Sorting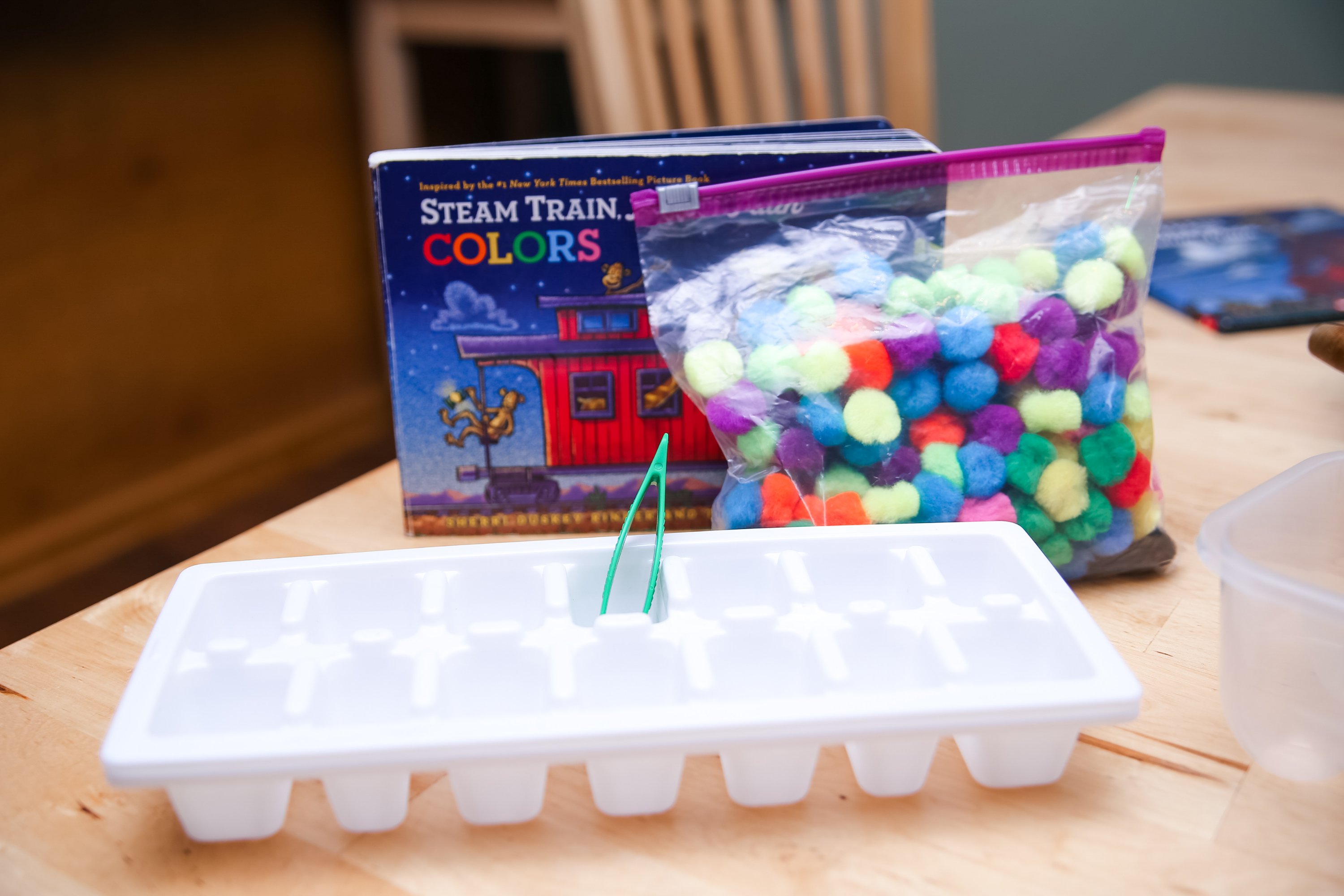 Pompom sorting is a great way to develop fine motor skills as well as learn colors and counting. You can vary up how you set it up, how many poms per slot, and so on. For smaller kiddos, they can use their fingers or you can give them a straw and they can blow the poms into the slots.
Supplies & Directions: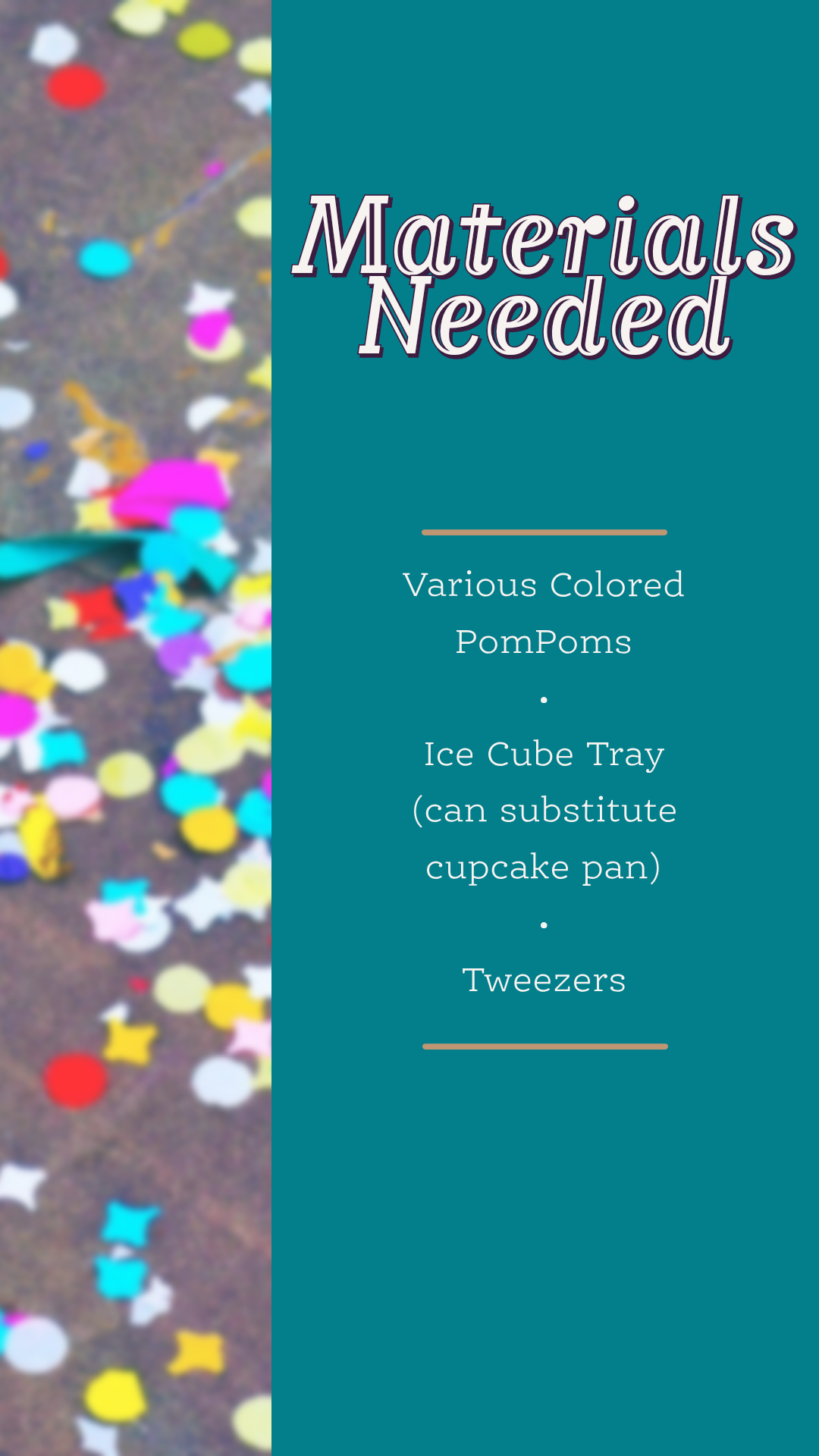 We decided to use both tweezers and fingers, as our tweezers are a bit damaged from so many uses.
As we flipped through the color book, I had Everett find the matching color and count out 5-10 poms and place them in the tray. I loved the simplicity of this activity!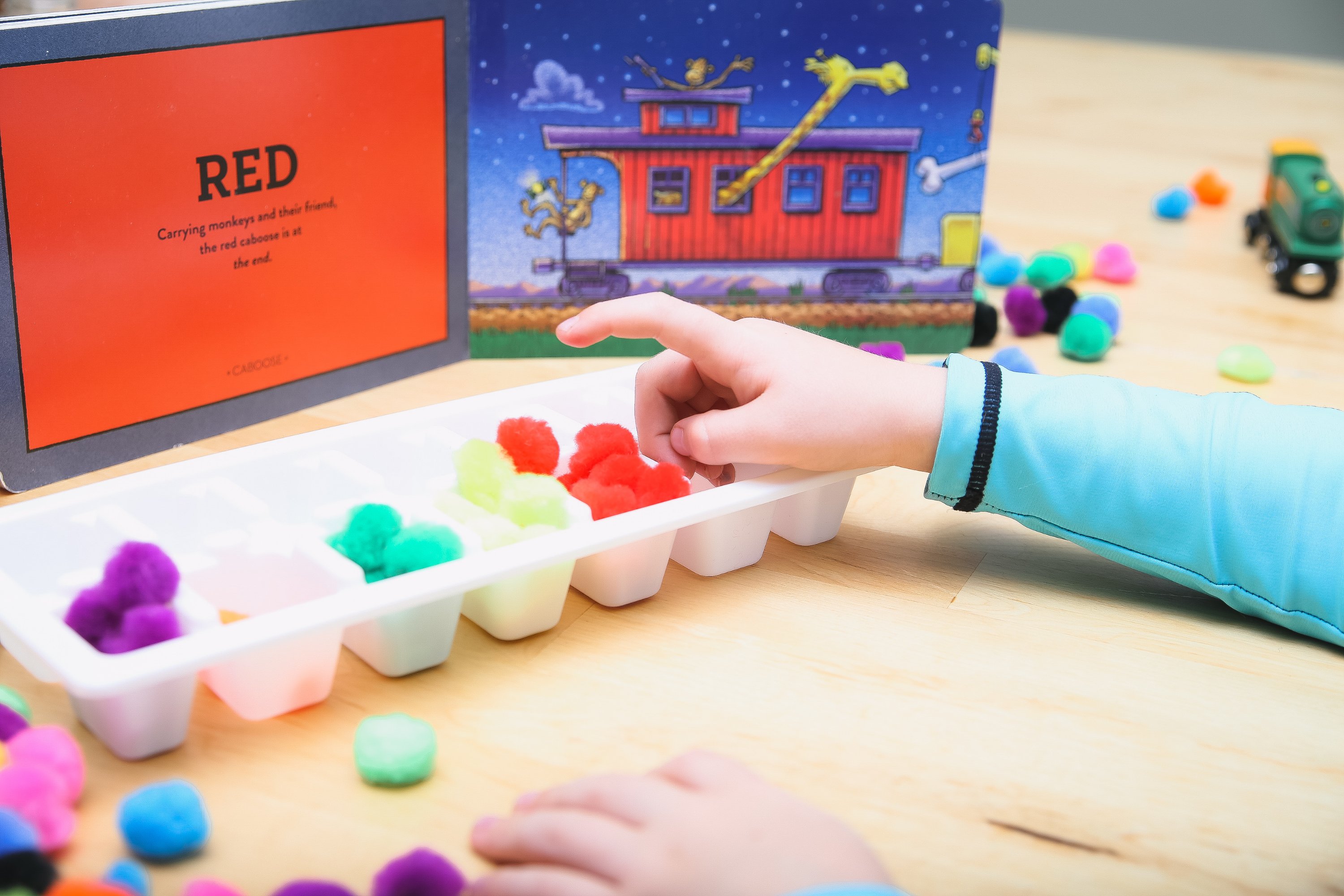 Color Mixing Tray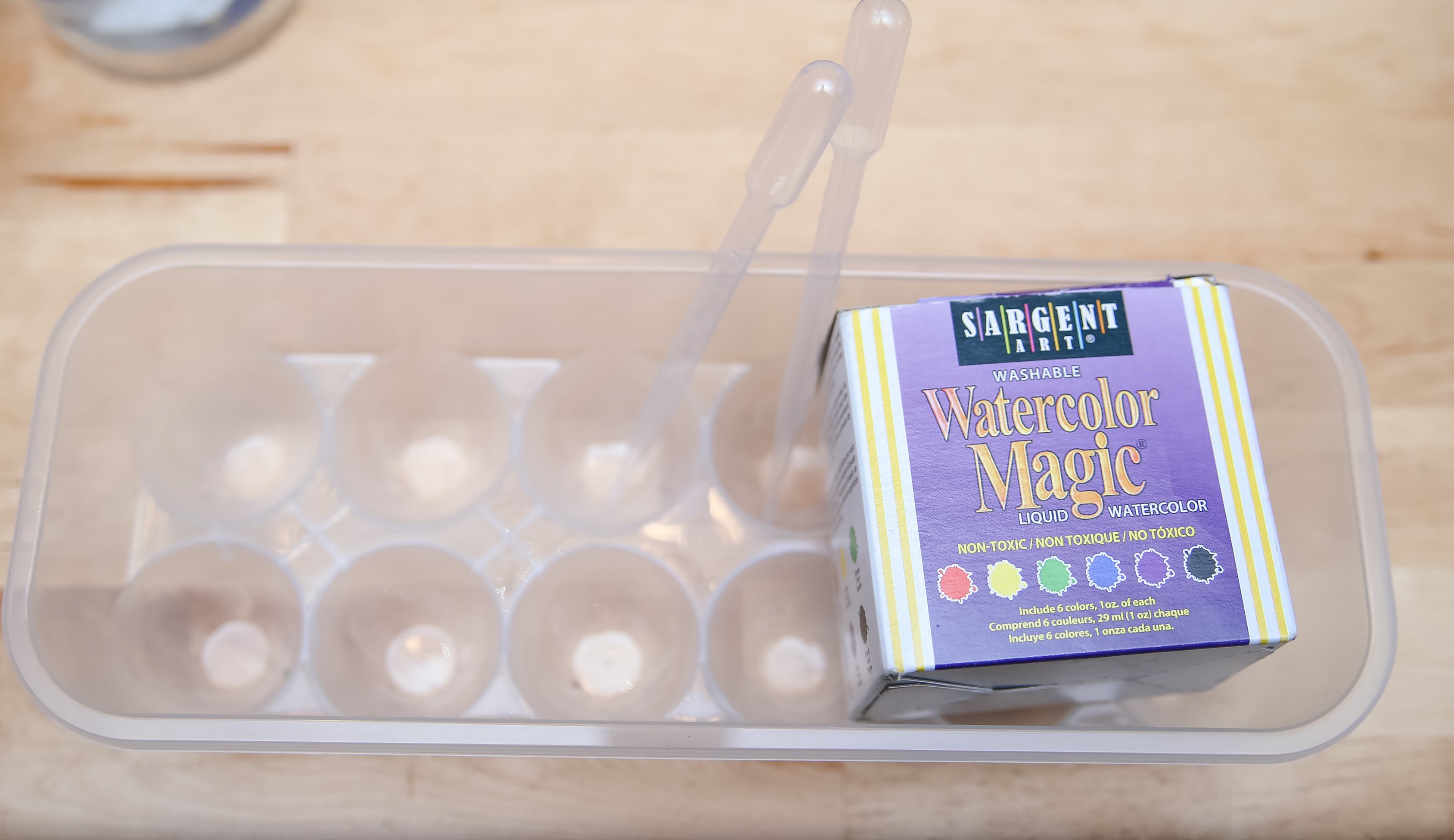 Color mixing is an easy way to help kids learn primary and secondary colors and work on fine motor skills.
Supplies & Directions: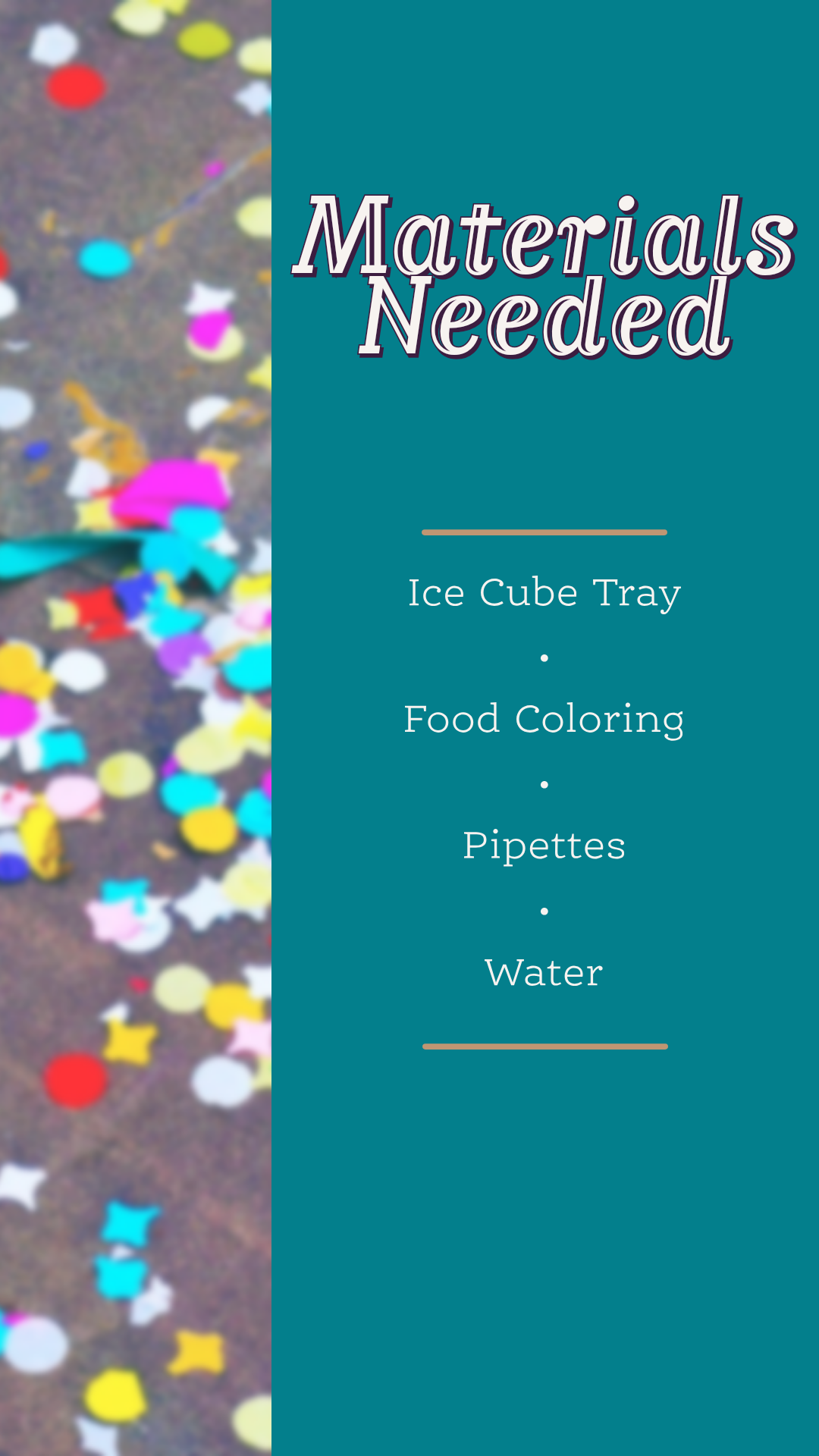 *Pro Tip: use an egg storage container instead of an ice cube tray to contain the mess*
For this activity, just drop a few drops of coloring in every other cube slot. For coloring I prefer using Sargents Watercolor-it's washable, makes pretty colors, and is nontoxic. Fill up the empty ones with water. Then let the fun begin! We used pipettes to mix the colors and many cool combinations ensued! During this activity, we discussed what was happening to the colors and named them. Finn struggled a little bit with the pipette, but he liked using it as a stir stick!
You can dump the remaining water or drop it on coffee filters and make pretty flowers!
Coffee Filter Flowers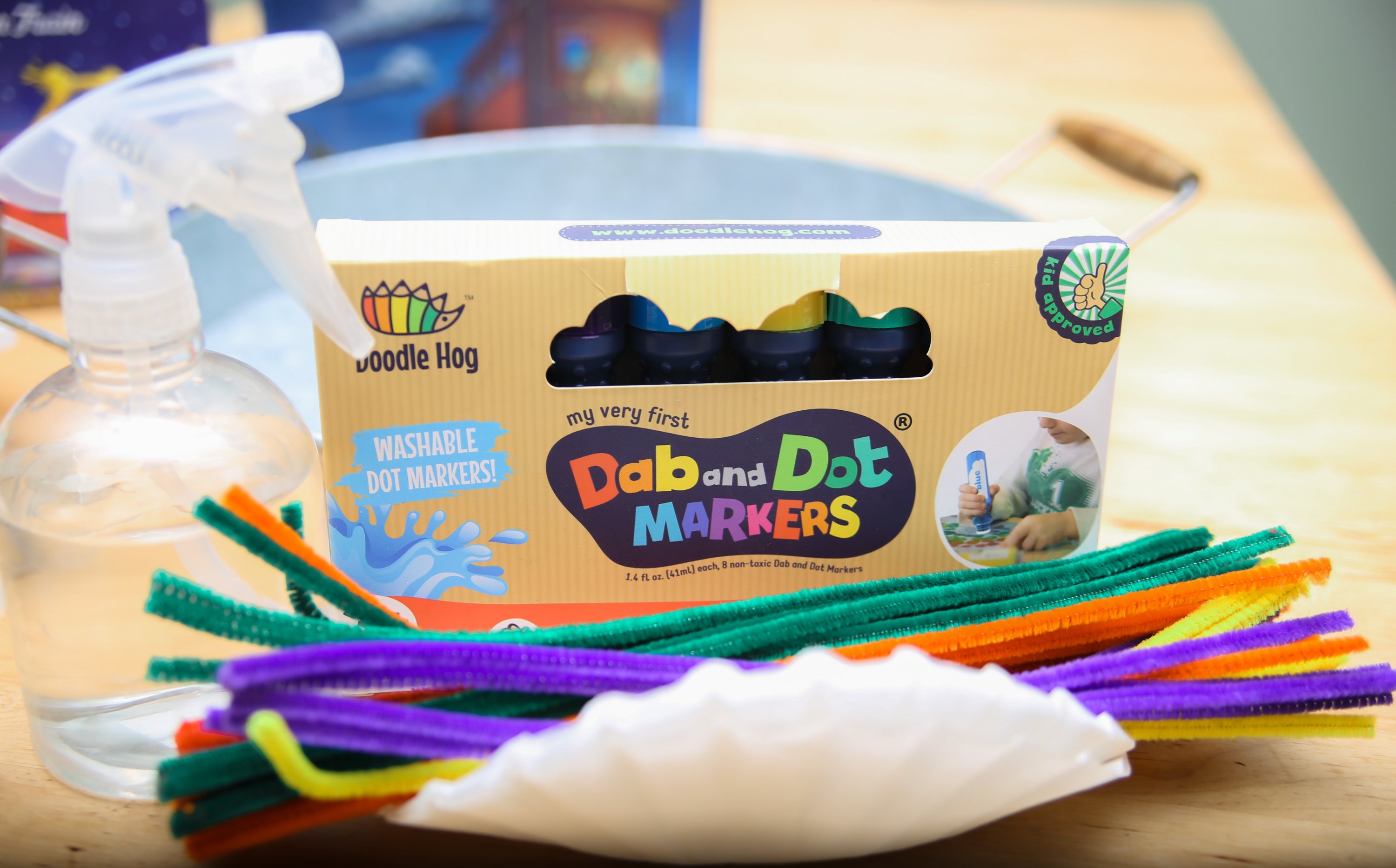 Coffee filter flowers are so incredibly easy, but there is so much science behind it!
This one is great for both toddlers and preschoolers. You can teach them different concepts based on age level.
For Finn, we worked on holding the dabber correctly and identifying colors. Everett on the other hand, got quite the lesson! In addition to color identification, I also taught him chromatography and capillary actions.
Chromatography is essentially a separation of a mixture- in this case the color marker separating using a thin piece of paper ie the coffee filter. We talked about color mixing (building on our previous activity) and how it sometimes takes multiple colors mixing together to make what appears to be a solid color (like black). We started off with single colors and worked up from there.

When the colors were separating I brought up capillary action. Everett is already familiar with parts of human anatomy, so he knew capillaries were a type of blood vessels. I showed him how the colored water traveled through the coffee filter like how blood travels through our body. He thought that part was the coolest!
Supplies & Directions: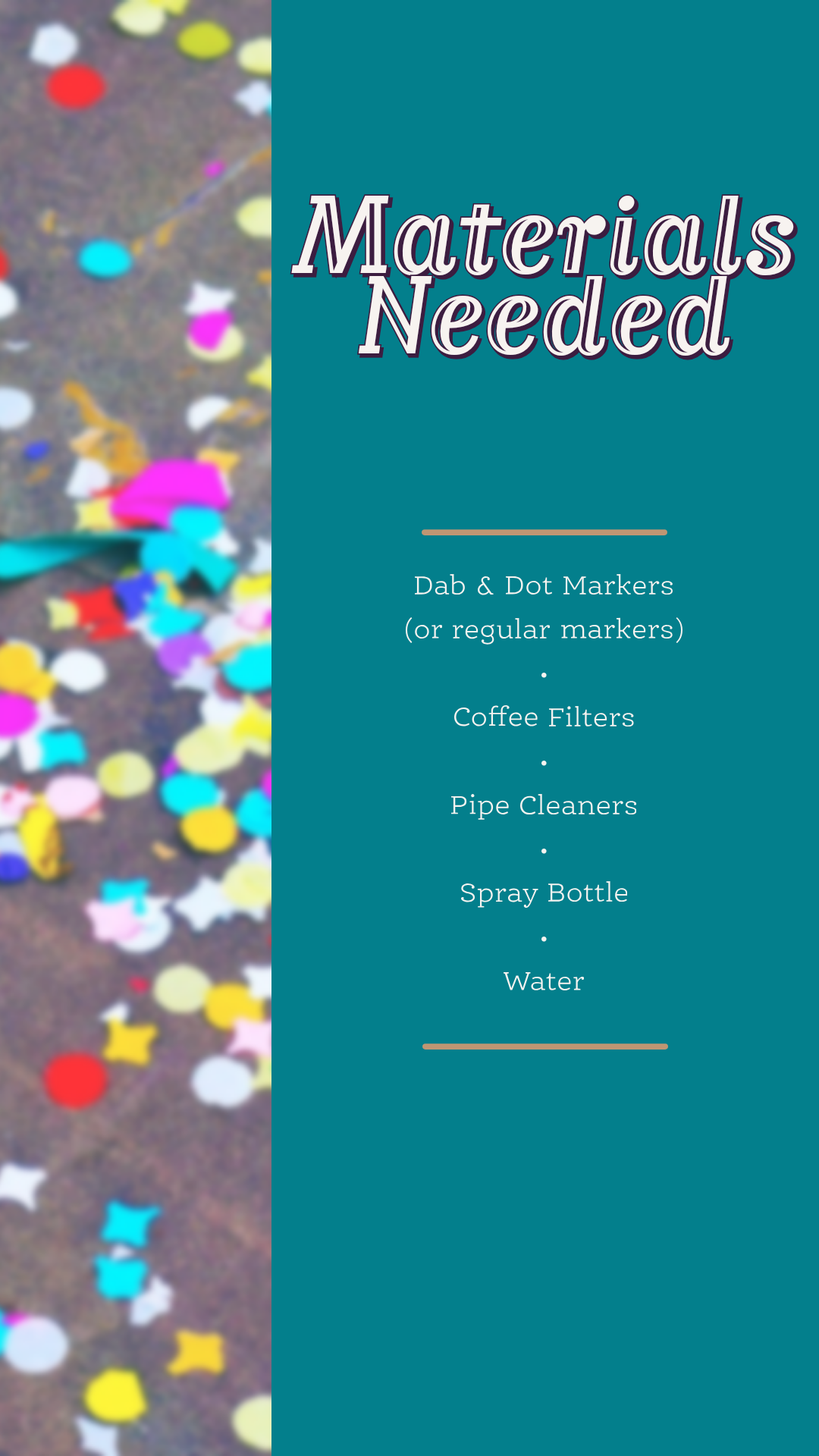 *Pro tip: place something under the coffee filters. The filters are thin so color will leak through to whatever is under!*
Start off with drawing a single circle around the base of the filter. You can either fold it 4 times and place the colored tip in shot glass or use a water bottle and spray the colored center. Both methods work well, I opted for the spray bottle because Finn was joining us and having that many glass shot glasses with 2 small children was a dicey idea.
After the kids watch the colors separate and climb the filter, place them up to dry. Once dry, fold them 2-4 times and wrap a pipe cleaner around the base. Fluff it up a bit and you'll have a beautiful flower.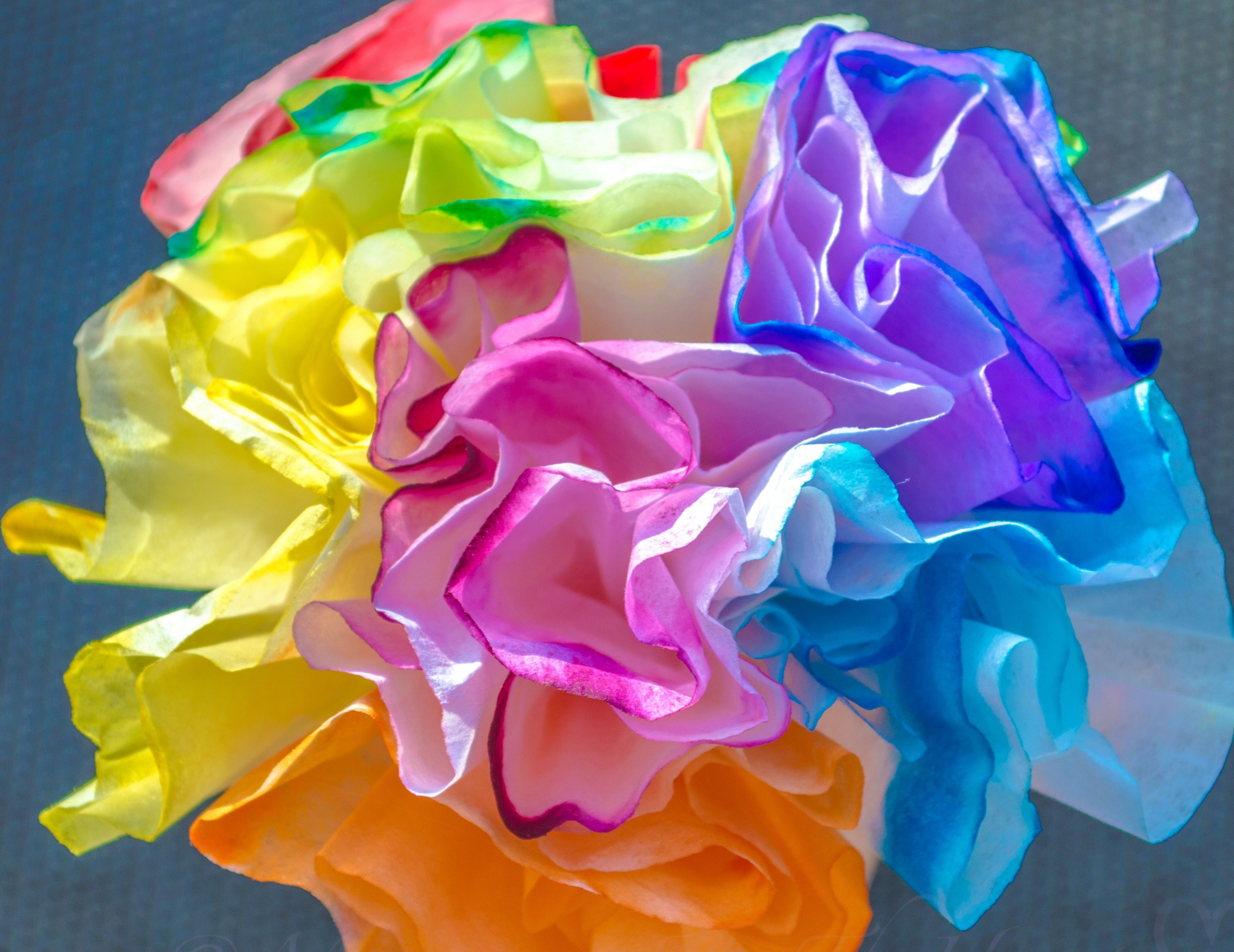 After the singular colors, the kids wanted to dab all kinds of crazy colors on the filters to see what would happen. The results weren't as dramatic, but the kids still had a blast!
Other Activity Ideas
Use blocks to make "trains" and place animals (like the dinosaurs) on the cars. Great for engineering and gross motor skill development.
Use chalk and other craft materials on dark constriction paper to make beautiful train inspired designs. It's a beautiful art project!
Make cool train themed snacks (train cookie cutter sandwiches, watermelon balls, etc)
Teach the parts of a steam engine by drawing/coloring or using pasta and glue on construction paper.
I hope you loved and enjoyed all of these fun activities and found a new book to read!
Interested in finding more cool books for your kiddos? Check out MidKidCrew's blog on the 10 books she recommends for early childhood education!