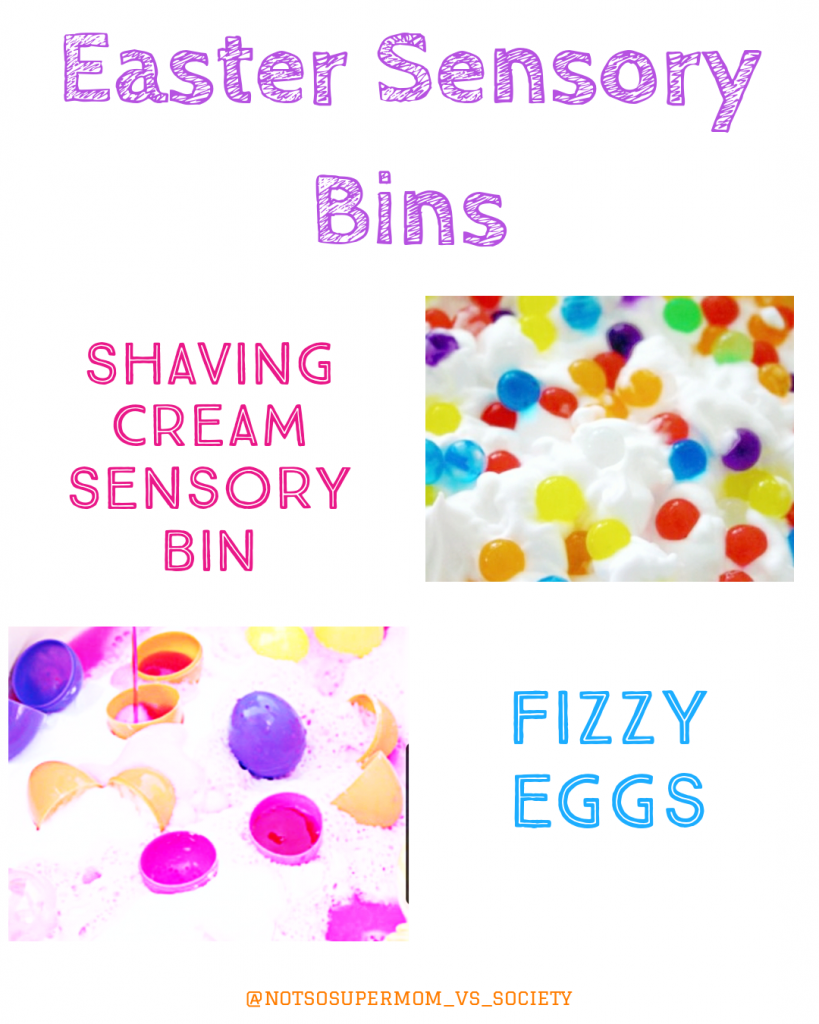 Yesterday we made shaving cream paint and it quickly turned into utter chaos. Finn started painting himself, both boys wanted their booties painted, and so on.
I decided to embrace the chaos of messy play and use the remaining shaving cream for a sensory tub. I used some water marbles, eggs, and also grabbed some vinegar & baking soda to have some extra sensory fun.
Ingredients & Instructions
Sensory Bin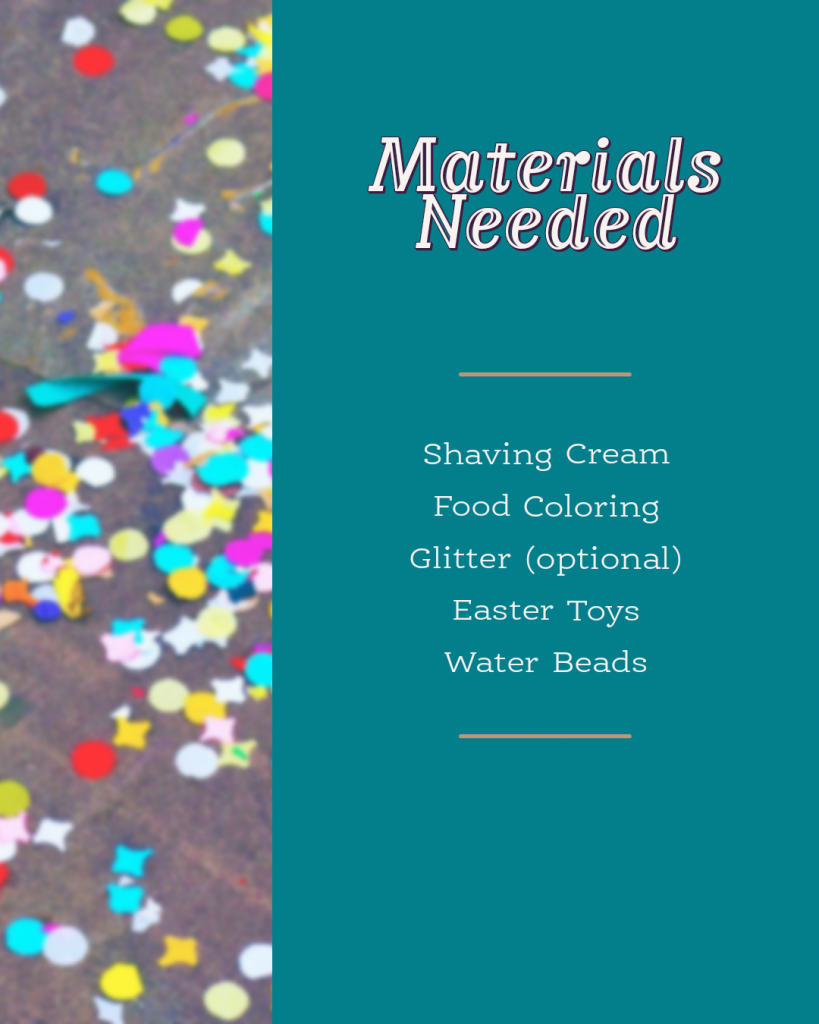 This one is pretty open ended. We had a lot of shaving cream left over from our painting endeavours, leftover water beads, and leftover plastic eggs. You could honestly use almost anything in these tubs. Also, for a more kid safe version of the shaving cream, you can use whipped cream or Mr. Bubble foam soap.
Fizzy Eggs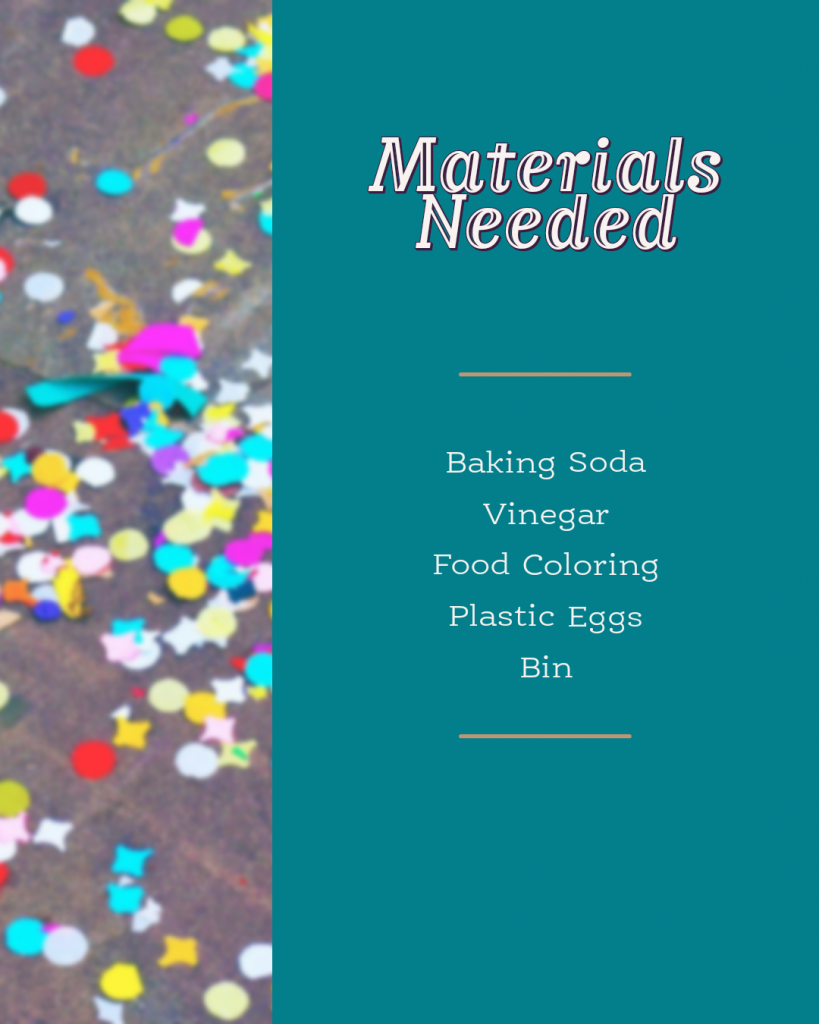 Similar to our Volcano Egg Dyeing, we simply added baking soda to our shaving cream bin and I gave them colored vinegar to put on top. You can use empty plastic eggs, add baking soda to them, and then let them add vinegar with a spray bottle or pipette.
After we were done, we finished up with a fun egg washing water activity!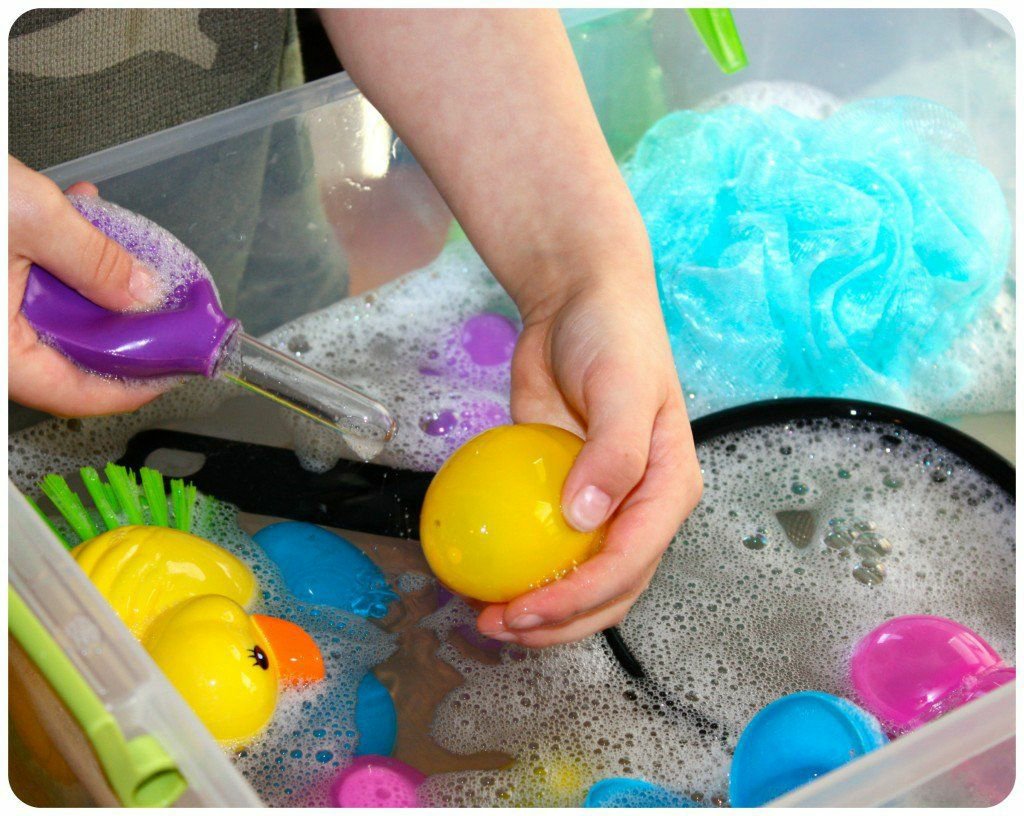 Did you do one of these? Which one? Did you modify it? Tell us below!