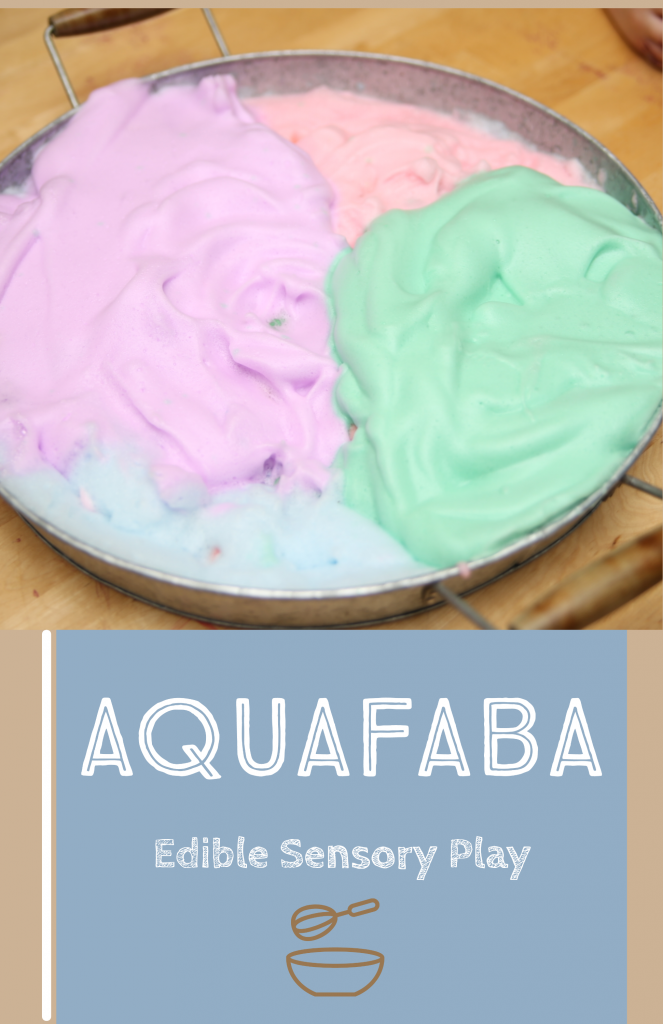 If you've followed us for awhile, you know I'm always looking for fun ways to incorporate sensory play into our daily activities. A few months ago, I discovered Aquafaba. It's been around for years; I certainly haven't created anything new here, but it's been an incredible eye opener!
Aquafaba is made from the strained legume juices, such as chickpeas. You'll usually find it used in vegan cooking and baking. This super cool substance mimics the functional properties of egg whites in cooking, and can be used as a direct replacement, including meringues and marshmallows.
What does this mean for sensory play? It makes an awesome safe and edible sensory foam! It's super easy to make, and safe for even the littlest explorers.
The Importantance of Sensory Play
From birth, children are exploring their senses and processing new information. They begin to make sense of the world around them as they grow through the exploration of new textures, materials and resources. Sensory play is a valuable way of engaging children in activities that will heighten their senses and enrich their learning.
Sensory play encourages discovery and independent thinking, as well as inspiring imagination and creativity. Research shows that there are many different ways in which sensory play can benefit a child's development and learning.
Here are some of the key benefits of sensory play: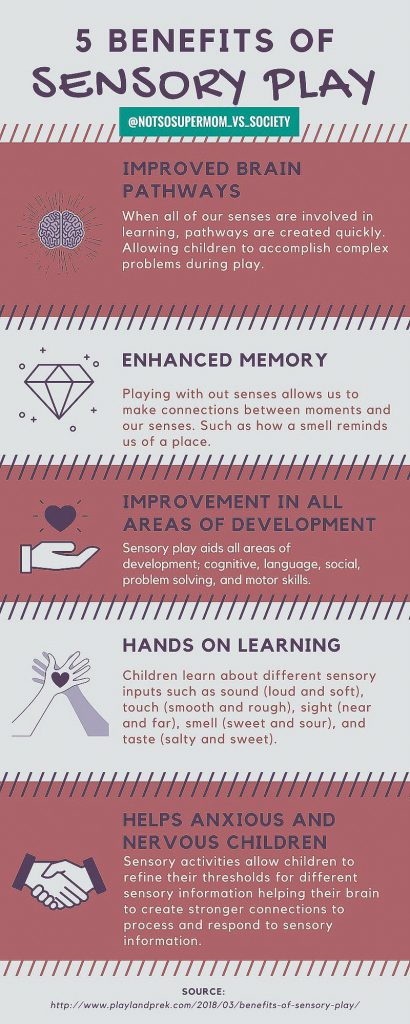 Making Aquafaba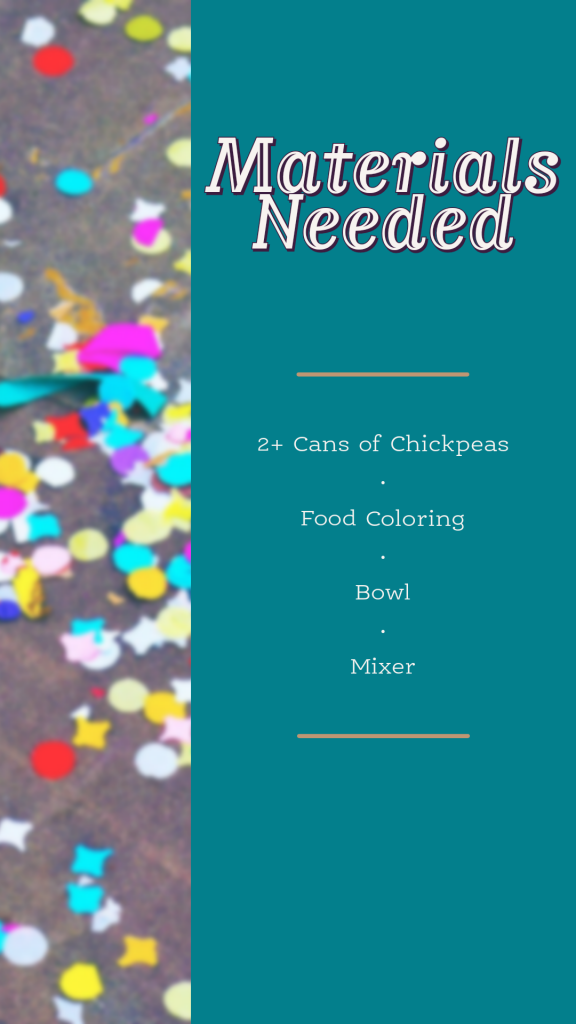 Making Aquafaba is easy and fun. I usually let the boys help me add and mix the ingredients. It gets a little messy, but messy play tends to be the most fun!
I usually use around 4 cans of chickpeas, simply because we like a lot of foam and the boys always want multiple colors. Also, in addition to the ingredients listed above, you can also add cream of tartar if you want stiffer peaks in your foam.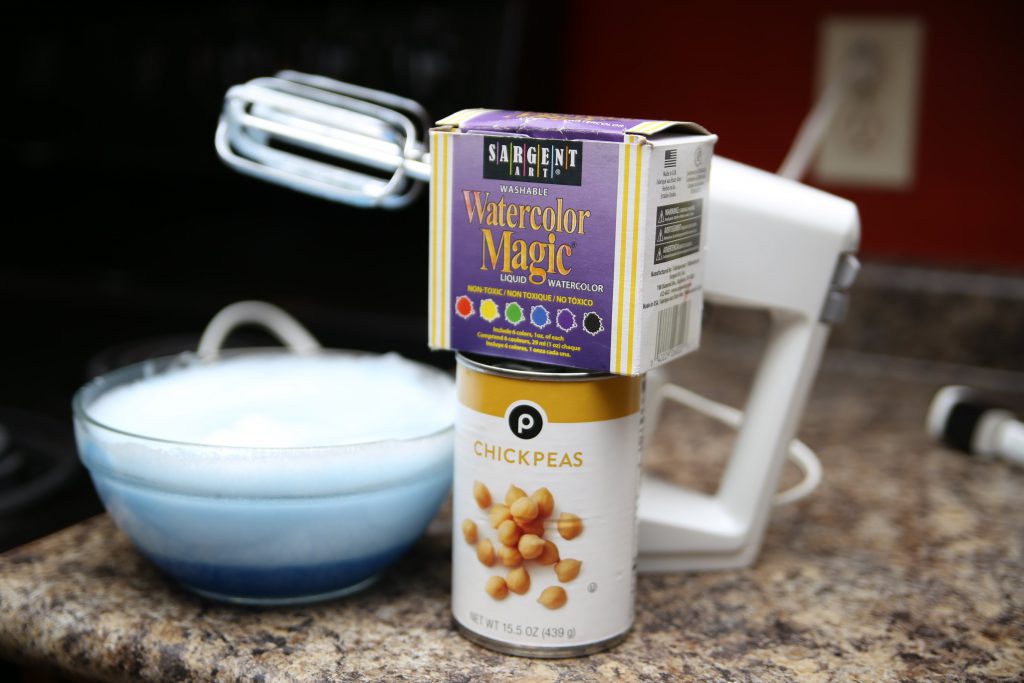 After I strain my chickpeas, I put the leftover chickpeas on a cookie sheet, sprinkle the with some salt and make baked chickpea snacks. Waste not, want not!
Once the chickpea liquid is in the bowl, add color and beat the mixture for 1-2 minutes with an electric mixer. Beat until the peaks are stiff. I usually make 4 different colors, 1 per can, and toss them in my play tray.
Tip: always mix longer than you think you'll need to. The foam will last longer the better it's whipped!
After making the foam, I hide fun little toys in it. Seek and find games have limitless possibilities in our house! We use them for counting, color recognition, motor planning, and so on. On top of all that, it's FUN!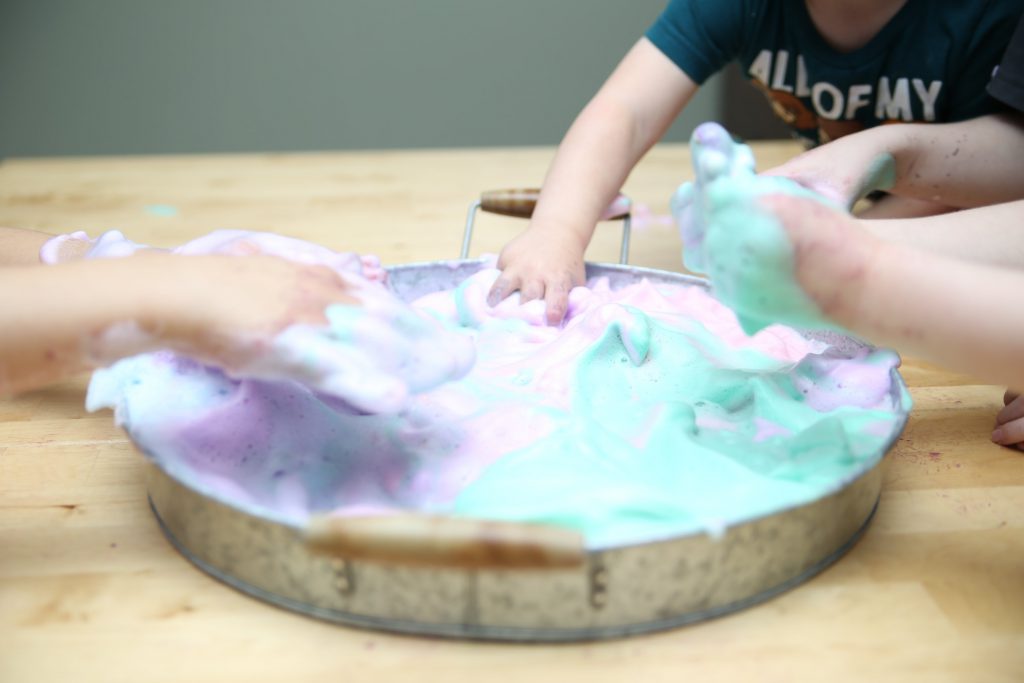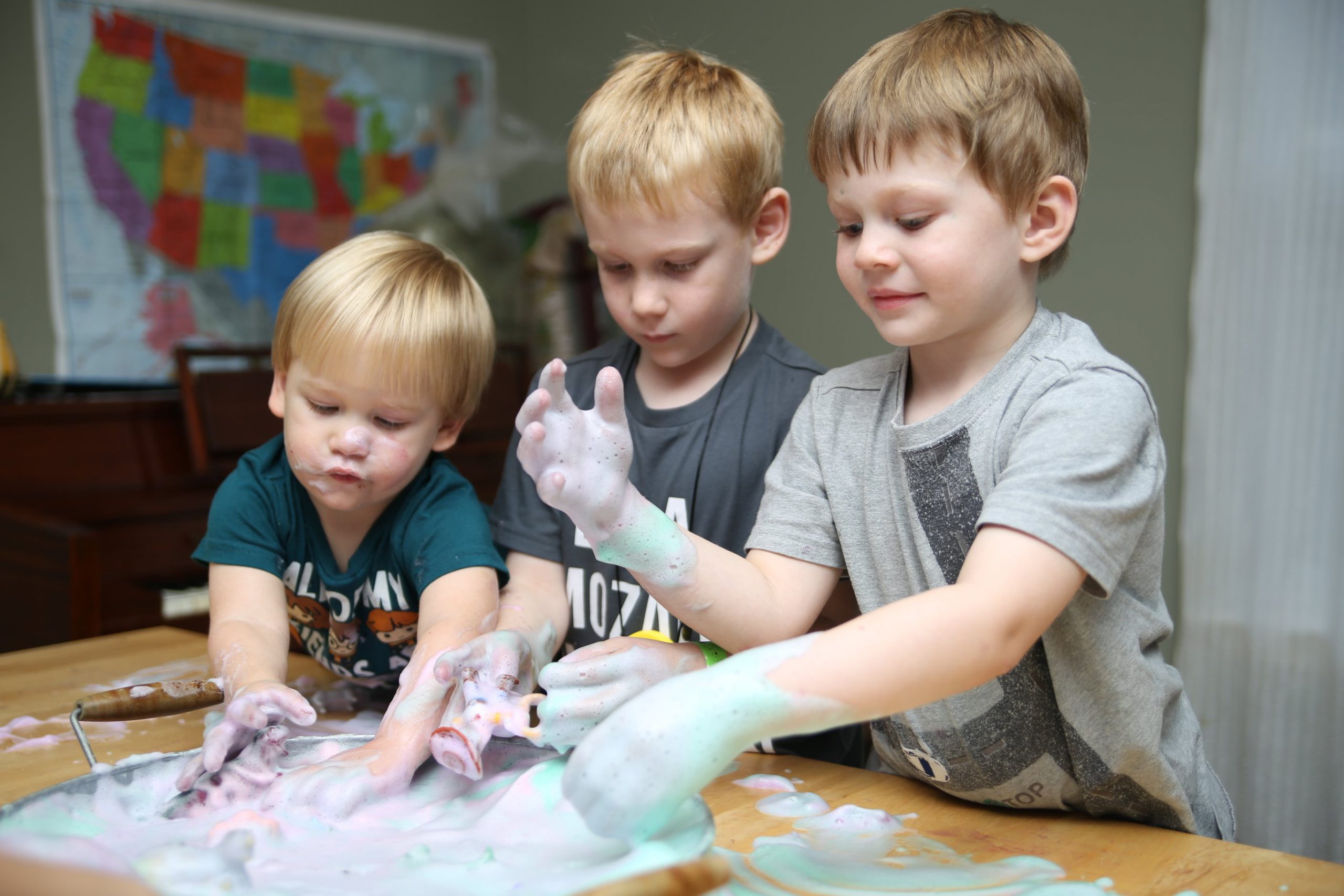 Ways To Engage During Play
Asking questions while your child plays not only leads them to new areas of discovery but allows them to build a better understanding of their present environment and experiences. Here are some questions that you can ask to help build comprehension with your aquafaba foam:
How does the foam feel?
What do you think would happen if you lifted one side on the tray?
What does the foam smell like?
Have you felt anything like this before?
Without tasting it, what do you think the foam would taste like?
How long do you think it will take before all the bubbles pop?
Who do you think would enjoy playing with this foam?
If you could name this foam, what would you name it?
What other activities do you think we could use the foam in?
Aquafaba is one of the easiest and safest forms of sensory play. It foams up better than shaving cream and keeps its form for longer. The boys played with our batch for a long time, coming up with all sorts of open ended play ideas, from making potions and soups for us to sample to pretending they were foam monsters. Kids adore sensory play and the texture of this foam will keep them busy for hours!
Do you know of any other easy & edible sensory crafts that we should try? Did you try this? Comment below and share!