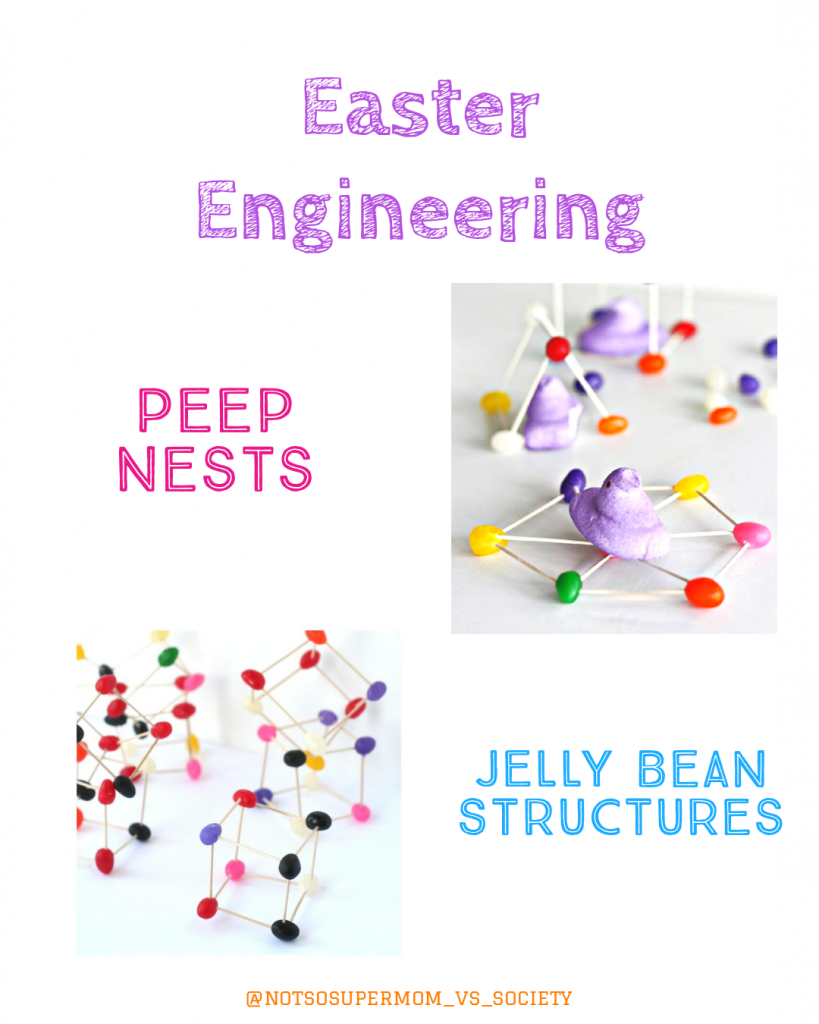 Todays Easter Activity is: Engineering!
If couldn't already tell, we LOVE STEAM activities in this house. They are fun and educational on multiple levels. We still had some peeps leftover from yesterday, so we decided to get crafty and build some Easter candy structure challenges.
The cool thing about this activity is that you can easily modify it to engage toddlers through teens. Small simple structures and easy explanations for littles and complex structures with hypotheses and in depth engineering analyses for the older kids. Plus, once you build your structure, you can pretend you're Godzilla, destroying your structures and eating them!
Ingredients & Instructions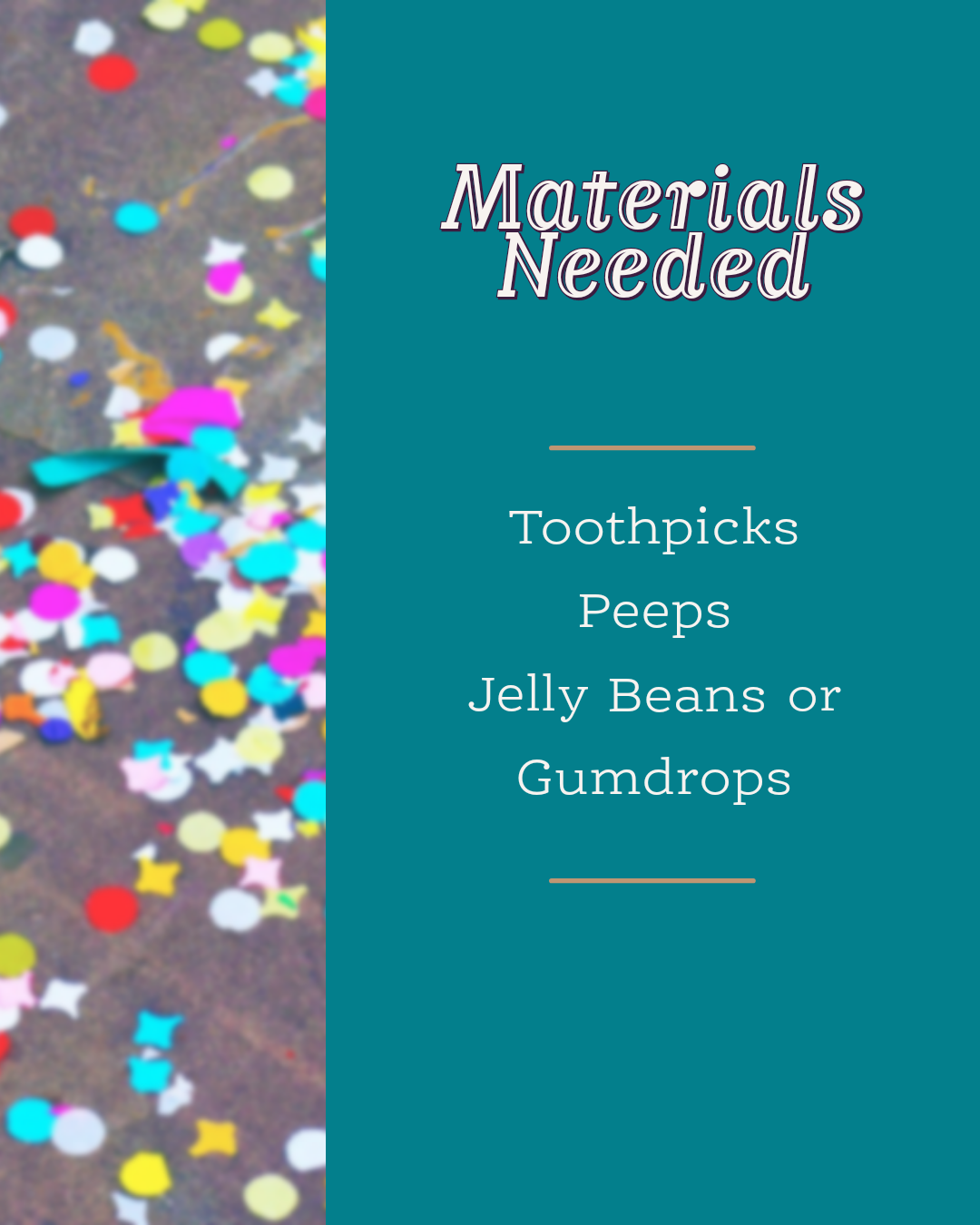 These ingredients are super basic, but you can add additional supplies, such as popsicle sticks, glue, string, etc to make it more challenging and complex.
Instructions:
Teach your child the basic concepts of structural engineering. For my littles, we watched several programs on structural engineering to help get their brains working and to help them easily understand the concepts of what we were doing.
Talk with them about the materials you've selected and outline what they are building (peep nest or jelly bean structures).
Get their hypothesis on what shapes they think will work best.
Have them count out their materials and start building.
Experiment with different shapes and styles. Try just building with peeps and toothpicks. Ask them questions. See if their structure stands up to a weight test (can it hold a peep? How much more could it hold?) Will it survive if you blow on it super hard?
Science Behind The Experiment
This engineering challenge covers multiple STEAM bases:
Science: Kids will explore the design and construction of a jelly bean construction through individual (or collaborative) use of skills in the scientific method: observing, communicating, comparing, organizing, and relating.
Technology: we are doing a digital building competition with For Mommys Dragons
Engineering: Kids will exhibit simple to complex attempts at design and construction.
Art: Kids will design and create beautiful engineering masterpieces.
Math: Kids will explore patterns, patterning, colors, lines, and angles.
What types of structures did your child build? Were they successful? Let us know below!