Budget Friendly Sensory Gifts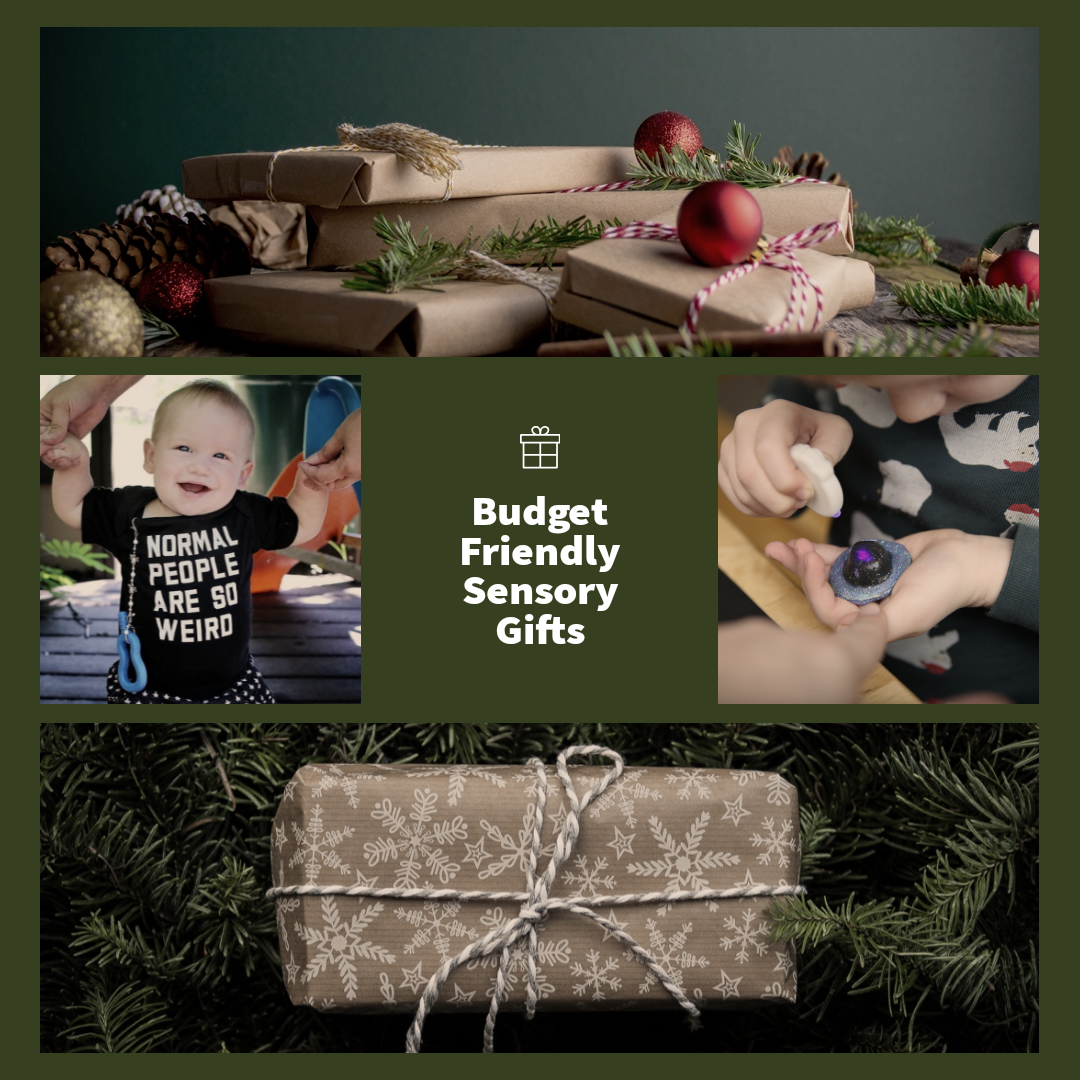 Looking for an awesome stocking stuffer for your favorite sensory seeking kiddo? Look no further! I've been trying out some of the coolest products with Everett this season, and I'd love to share my favorites with you. Too late to get a stocking stuffer this year? These also make great anytime gifts for those on a budget!
The Importance of Sensory Play
From birth through to early childhood, children use their senses to explore and try to make sense of the world around them. They do this by touching, tasting, smelling, seeing, moving and hearing.
Children and even adults learn best and retain the most information when they engage their senses. Many of our favorite memories are associated with one or more of our senses: for instance, the smell of a summer night campfire or a song you memorized the lyrics to with a childhood friend. Now, when your nostrils and eardrums are stimulated with those familiar smells and sounds respectively, your brain triggers a flashback memory to those special times.
Providing opportunities for children to actively use their senses as they explore their world through 'sensory play' is crucial to brain development – it helps to build nerve connections in the brain's pathways.
This leads to a child's ability to complete more complex learning tasks and supports cognitive growth, language development, gross motor skills, social interaction and problem solving skills.
We often talk about the five senses. These are:

Taste – the stimulation that comes when our taste receptors react to chemicals in our mouth.
Touch – the stimulation that comes from touch receptors in our skin that react to pressure, heat/cold, or vibration.
Smell – the stimulation of chemical receptors in the upper airways (nose).
Sight – the stimulation of light receptors in our eyes, which our brains then interpret into visual images.
Hearing – the reception of sound, via mechanics in our inner ear.
However there are two others we commonly miss:
Body awareness (also known as proprioception) – the feedback our brains receive from stretch receptors in our muscles and pressure receptors in joints which enable us to gain a sense where our bodies are in space.
Balance – the stimulation of the vestibular system of the inner ear to tell us our body position in relation to gravity.

What is sensory play?
Sensory play includes any activity that stimulates your young child's senses: touch, smell, taste, movement, balance, sight and hearing.
Sensory activities facilitate exploration and naturally encourage children to use scientific processes while they play, create, investigate and explore. The sensory activities allow children to refine their thresholds for different sensory information helping their brain to create stronger connections to process and respond to sensory information.
Crazy Aaron's Thinking Putty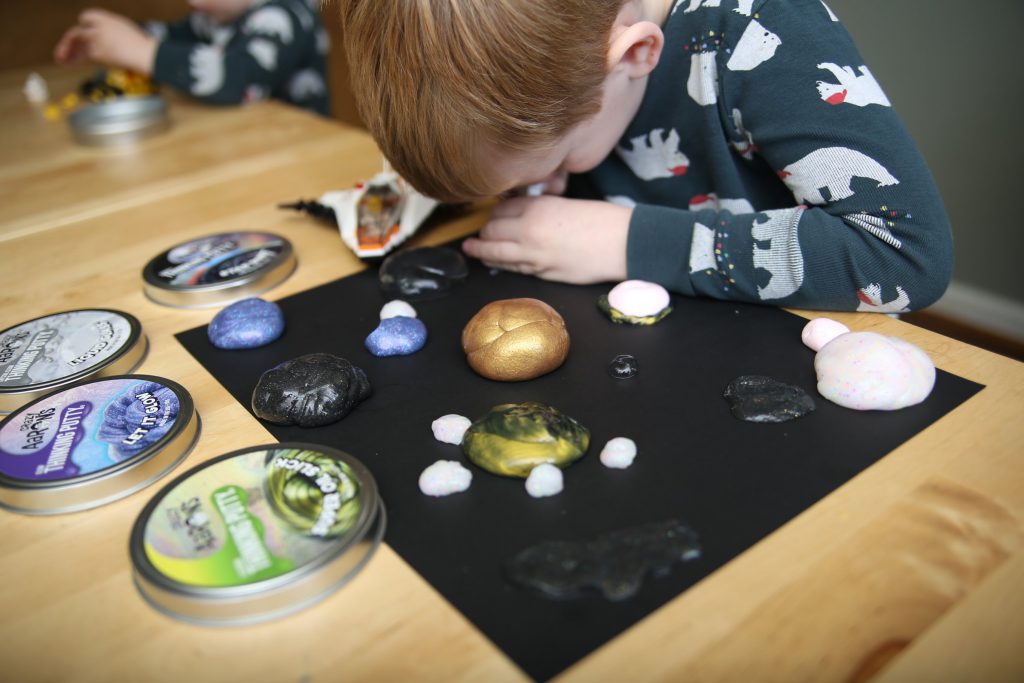 Crazy Aaron's Thinking Putty is a household staple here. Their putty is not only gorgeous to look at, they also make types that have cool features, such as black light reactive, scented, and magnetic. They also never dry out! #win! Everett loves making cool projects from it (such as the solar system above), and use it to practice letters and numbers.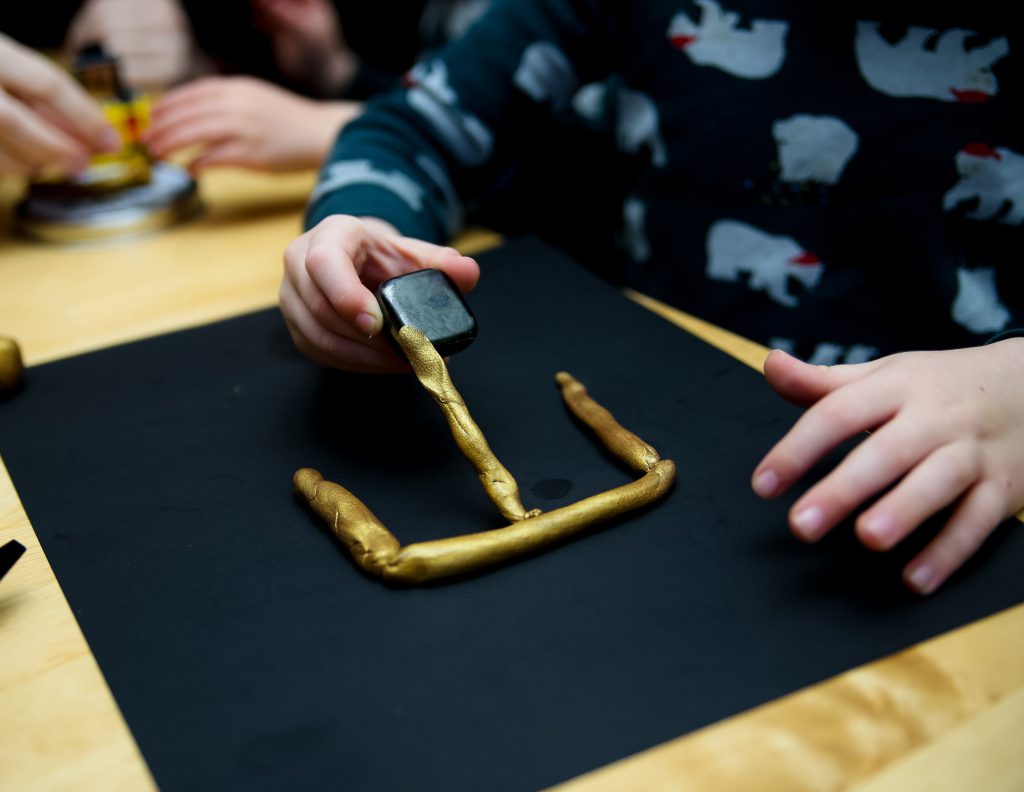 Sensory Sack & Stretchy Dino Cape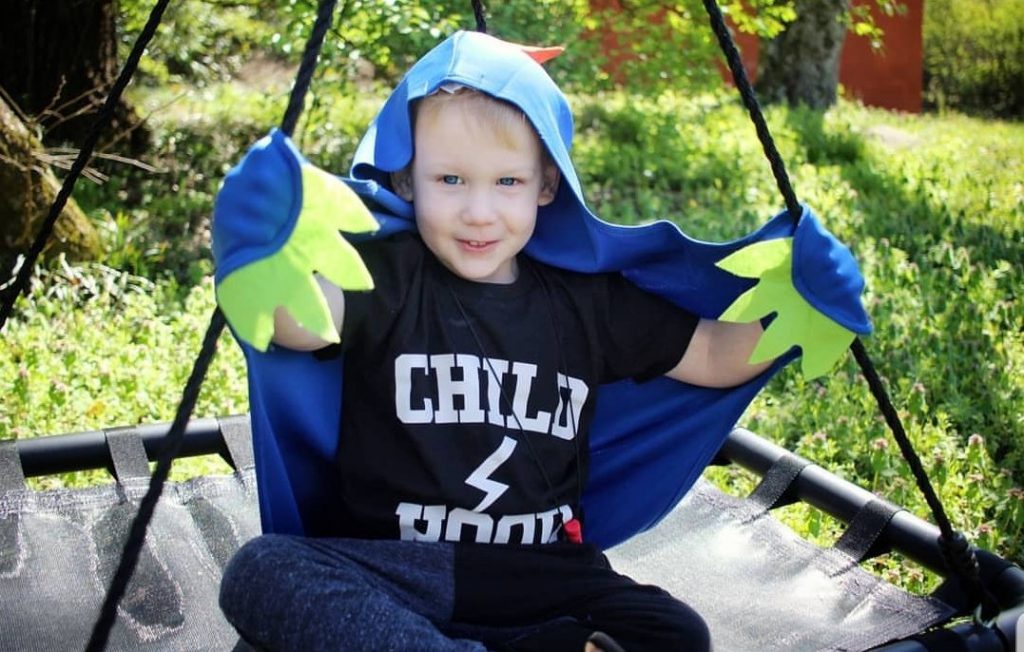 If you've followed us for awhile, you know I'm a huge fan of Fun & Function. I have a few favorites that made this list, starting with their Stretchy Dino Cape and Crawl & Calm Resistance Tunnel. These are both lightweight and provide endless opportunities. Everett loves using them for dress up play, yoga, and just hiding when the outside world becomes too much. With them being so lightweight, it's easy to pack in a go bag or even keep in the car.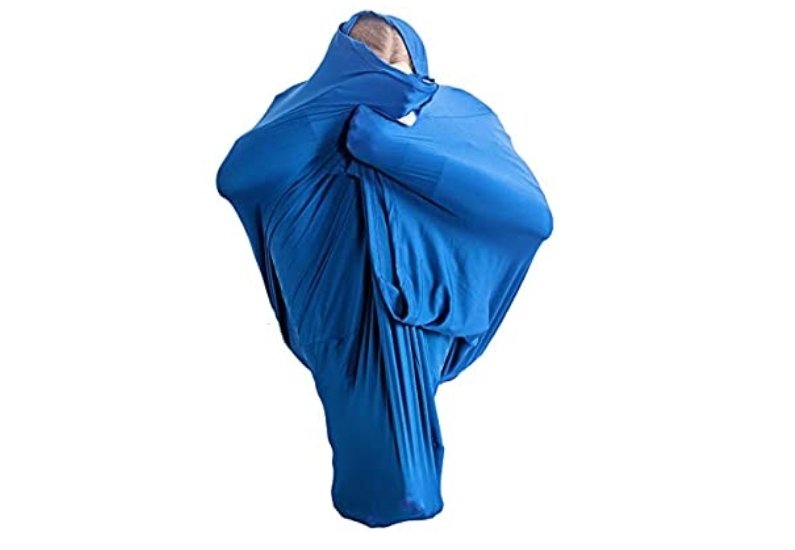 Zimplikids Slime & Gellibaff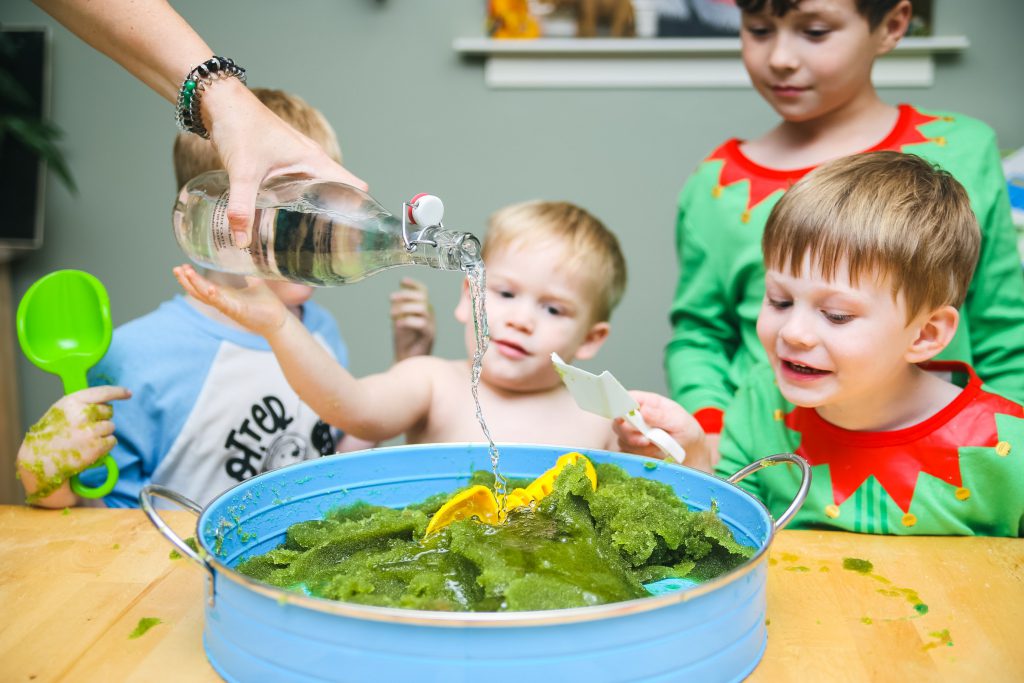 Zimplikids Slime & Gellibaff are super fun for those kids who love the extra tactile sensations of slime. We love making cool Kmart PlayTray activites, and Zimplikids makes it super easy to give them tactile stimuli while having a blast. The image above is a combination of slime and Gellibaff that we made into a fun holiday themed playtray. When the older boys were done digging around, I added dinos for Finn. Both boys enjoy a good game of playtray hide and seek. There are seriously so many fun ways to use this!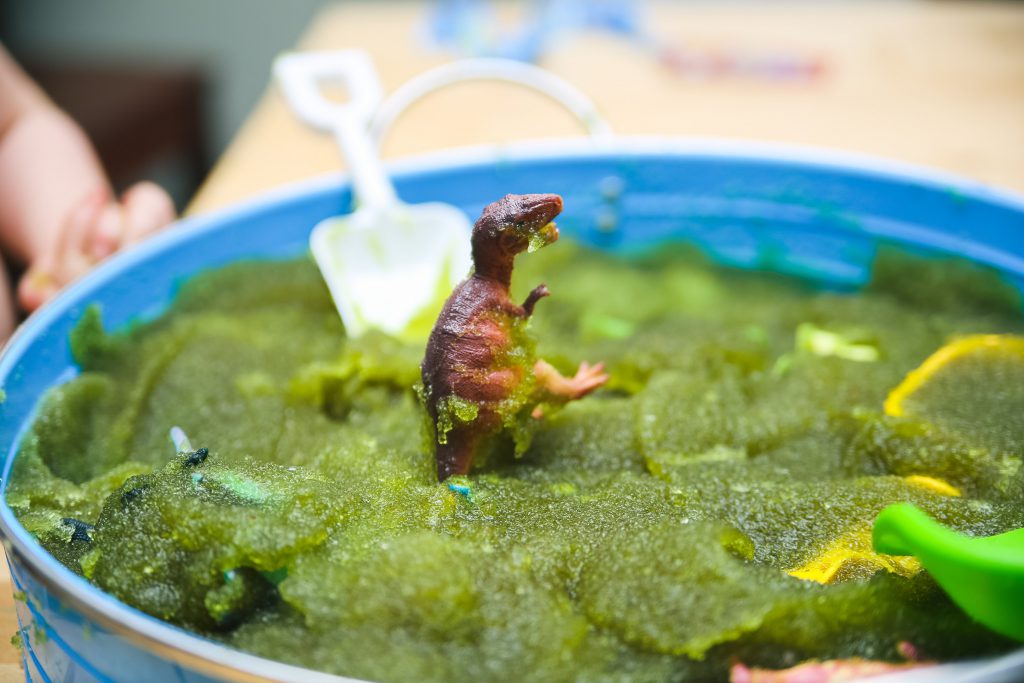 Ark Therapeutic Chews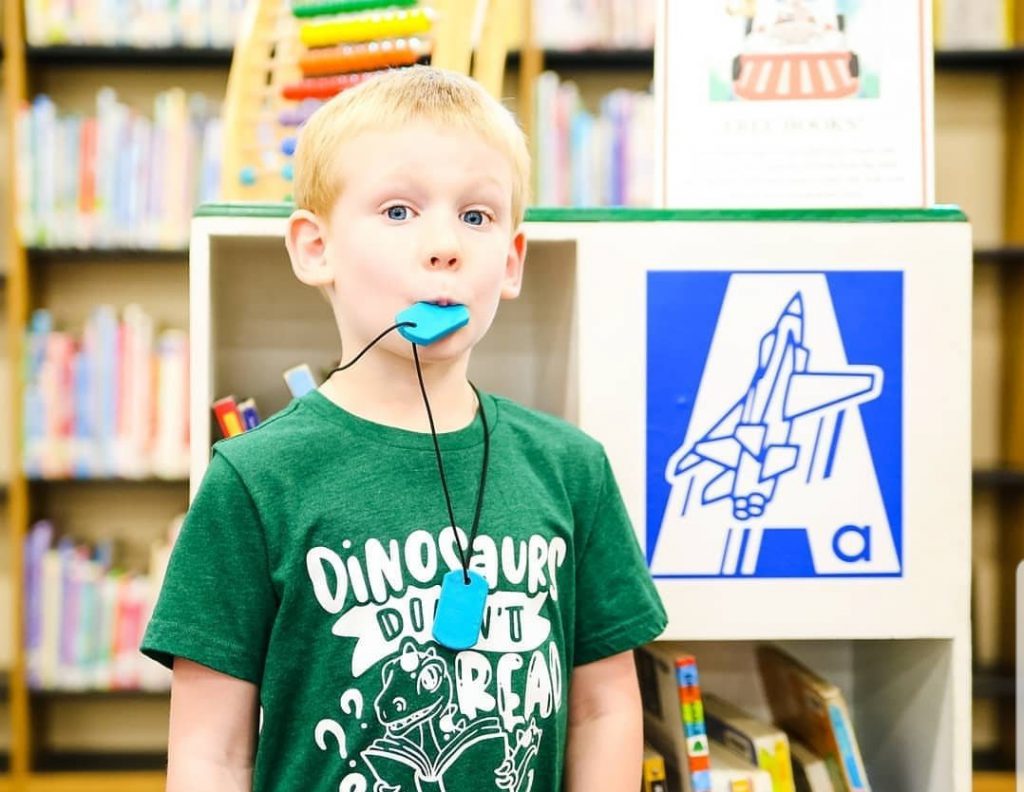 Ark Therapeutic is such a great option for your sensory kiddos that crave oral input. These chews have been such a lifesaver for us this school year. They are helping Everett concentrate and keep his hands to himself, and helping Finn to stop biting his peers. I also love their Z-Vibe. The Z-Vibe helped Everett immensely with feeding, and just calming in general. They are also extremely well priced!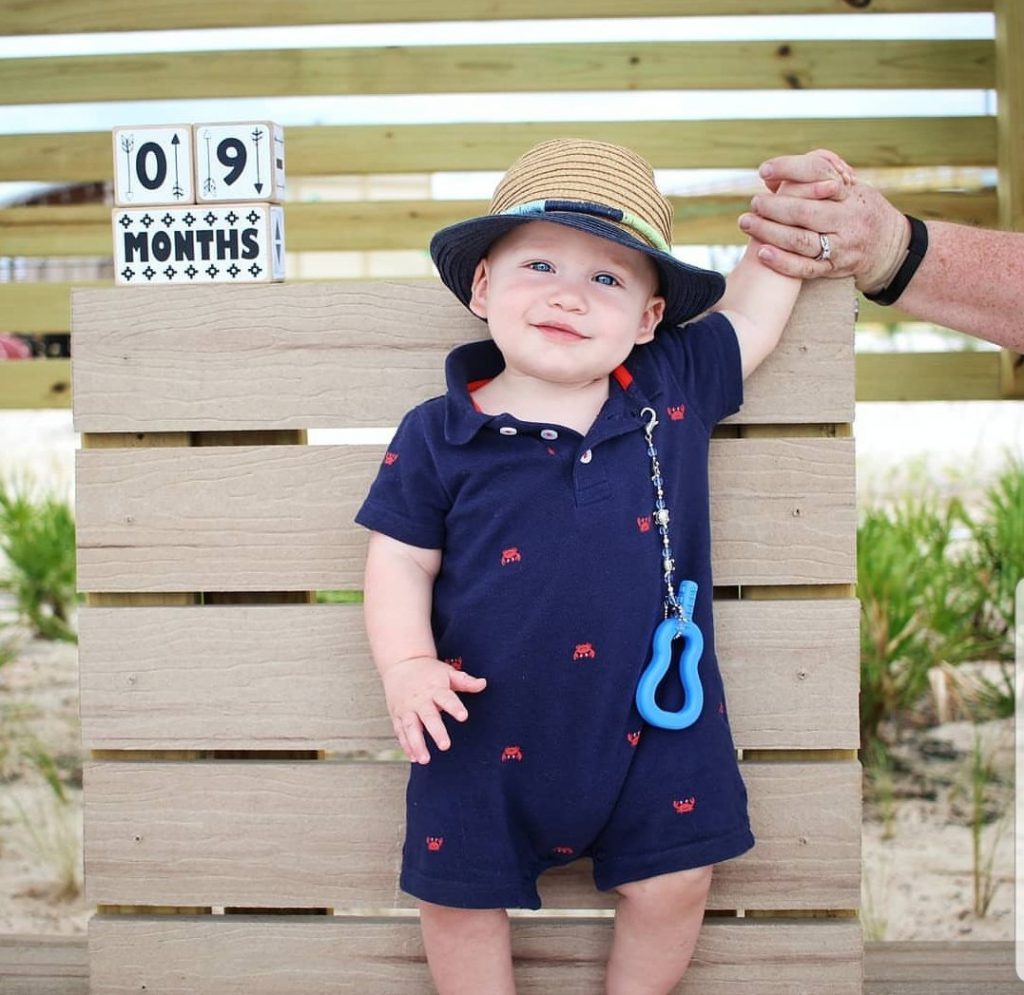 Glitter Balls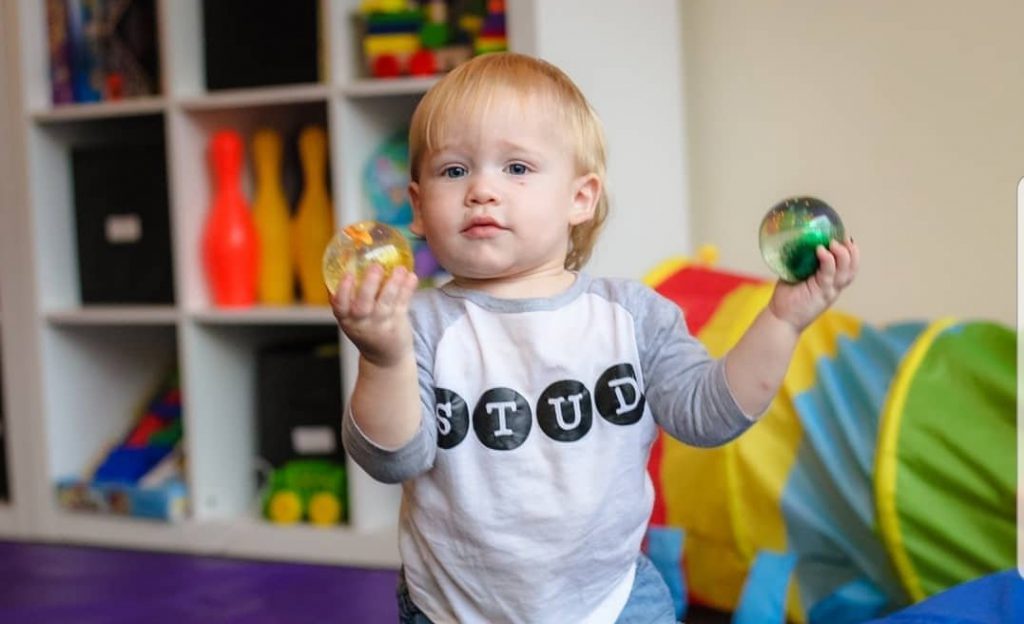 Glitter balls can be used so many ways. We like using them in obstacle courses and as an alternative to bean bags with the Give a Flip board. They are pretty to look at, light up, and really help out with improving motor skills. Finn enjoys these more than Everett, however, both boys love them!
Legacy Learning Academy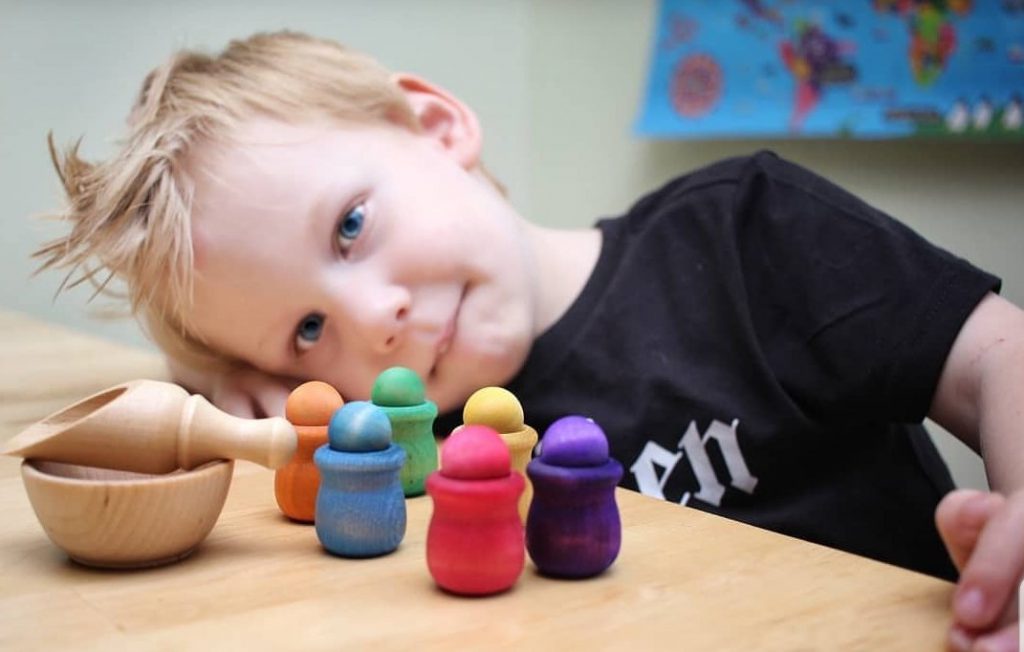 Legacy Learning Academy has too many amazing things to just pick one. They literally have something for every price & age range. The owner is a former teacher and specializes in making custom learning oriented toys and guides. Her items are all top notch and help with everything from fine motor skills to gross motor skills to just about anything your kiddos might need. They also make wooden toys, so it's a great addition for those of you taking the Montessori/ Waldorf route.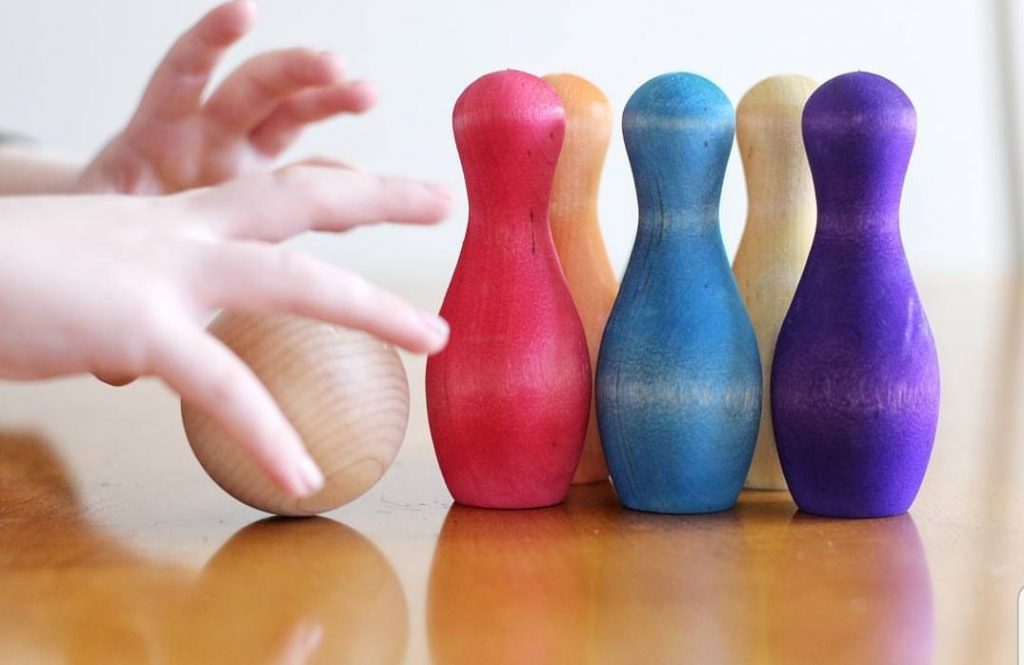 Looking for other awesome gifts? Fun and Function created an awesome holiday gift guide that has a lot of things we love on it!
Happy holidays!