Strawberry Season
Every year we have a tradition- fruit picking. Sometimes it's apples, sometimes it's blueberries & blackberries, but our favorite so far has definitely been strawberries!
Honestly fruit picking is pretty rad. I mean you can stop and have a fresh snack break whenever you want, it's a great bonding and memory making experience, and it's fairly economical.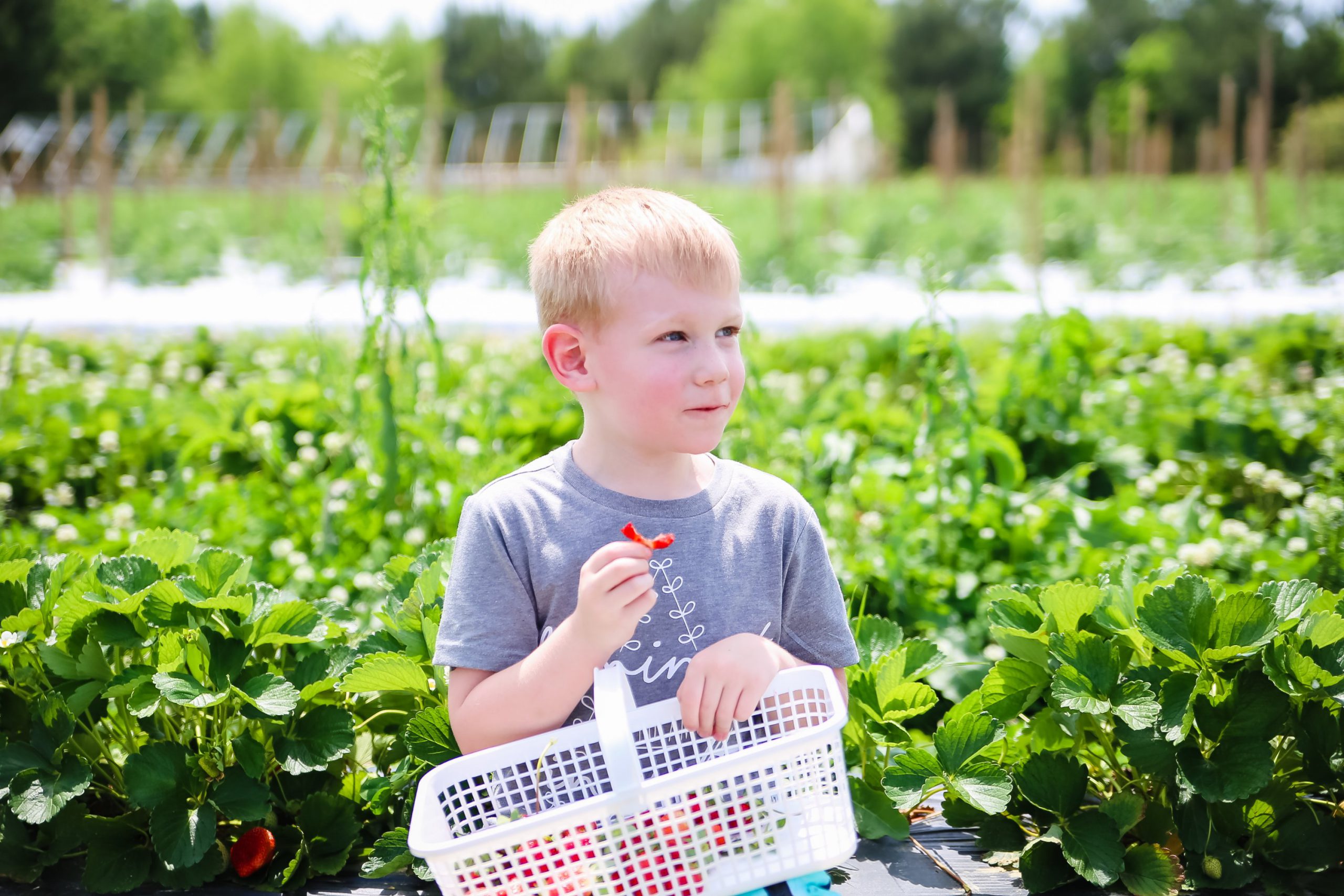 With Spring being here and Strawberry Season starting, I wanted to share my favorite Spring recipe, Strawberry Tarts. This recipe checks all the important boxes:
Easy & Quick Prep
Simple
Delicious Results
Also, because it's outdoors and spacious, it's an amazing trip to do with your family during Quarantine!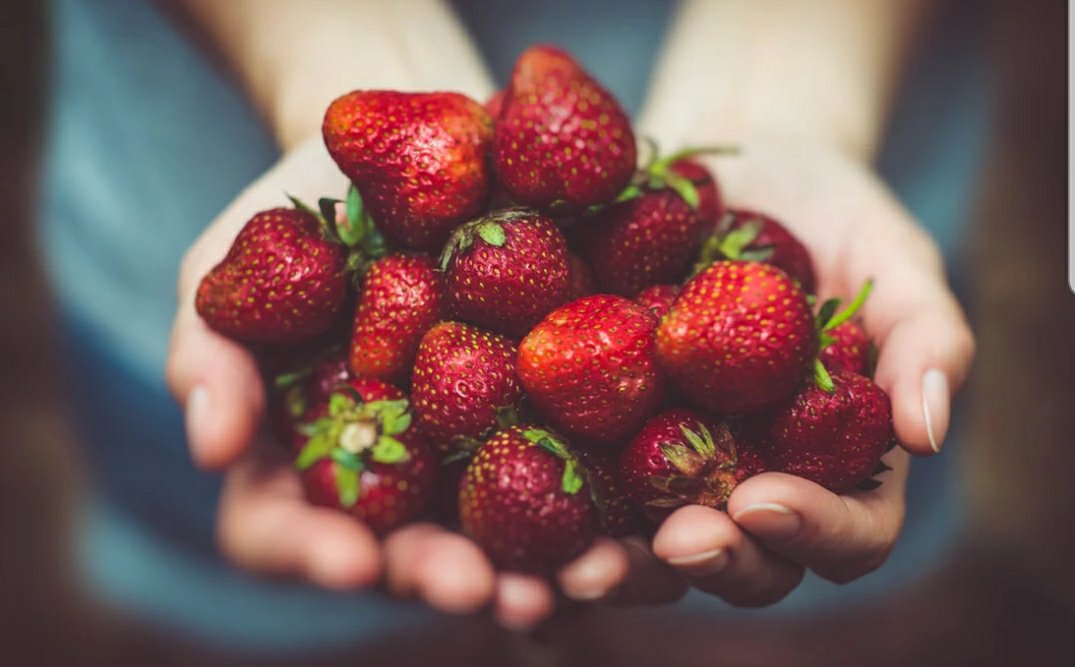 Ingredients & Instructions

INGREDIENTS:
1 sheet frozen puff pastry, thawed
1 egg
2 teaspoons water
sparkling sugar (optional)
1 pint strawberries, washed/hulled, and sliced into 3-4 slices each
1/4 cup strawberry jam
3/4 cup white sugar, divided
4 ounces mascarpone cheese
4 ounces whipped cream (fresh whipped cream or cool whip)
ice cream for garnish (optional)
INSTRUCTIONS:
Preheat oven to 400F

On a parchment lined baking sheet, roll out the puff pastry dough to a large rectangle.

In a small bowl, whisk together the egg and the water.

Use a knife to score a border 3/4 of an inch inside from the edge of the puff pastry. Use a fork to pierce the inside of the tart several times.

Brush the pastry with the egg wash along the border. Sprinkle with sparkling sugar if desired.

Bake for 20 minutes until golden brown and cooked. Set aside to cool.

While the puff pastry is cooking, prepare the topping. In a large bowl, stir together the whipped cream, 1/2 cup white sugar, and mascarpone cheese.

In a separate bowl, mix together the strawberry slices, 1/4 cup white sugar, and strawberry jam.

Once puff pastry is cool, top with the cream and then the strawberries. Keep refrigerated until ready to slice and serve.

Top with vanilla ice cream. Enjoy!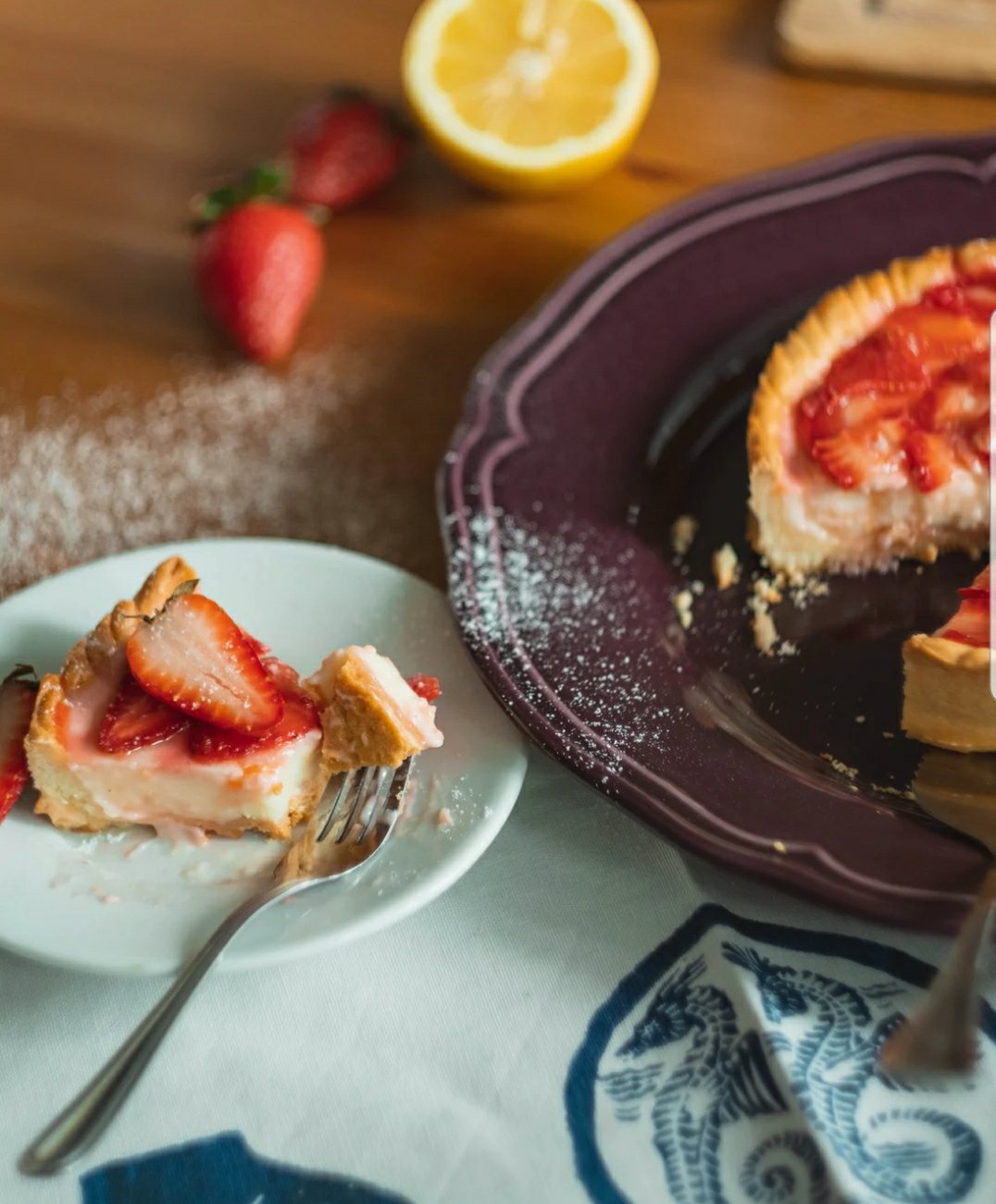 Everett comes back from his Gigi's house in a week, and I absolutely cannot wait until we can go strawberry picking and make all of our strawberry treats!
Did you try this recipe? Tell us below!