04 May

Why I'm Addicted To Legacy Learning Academy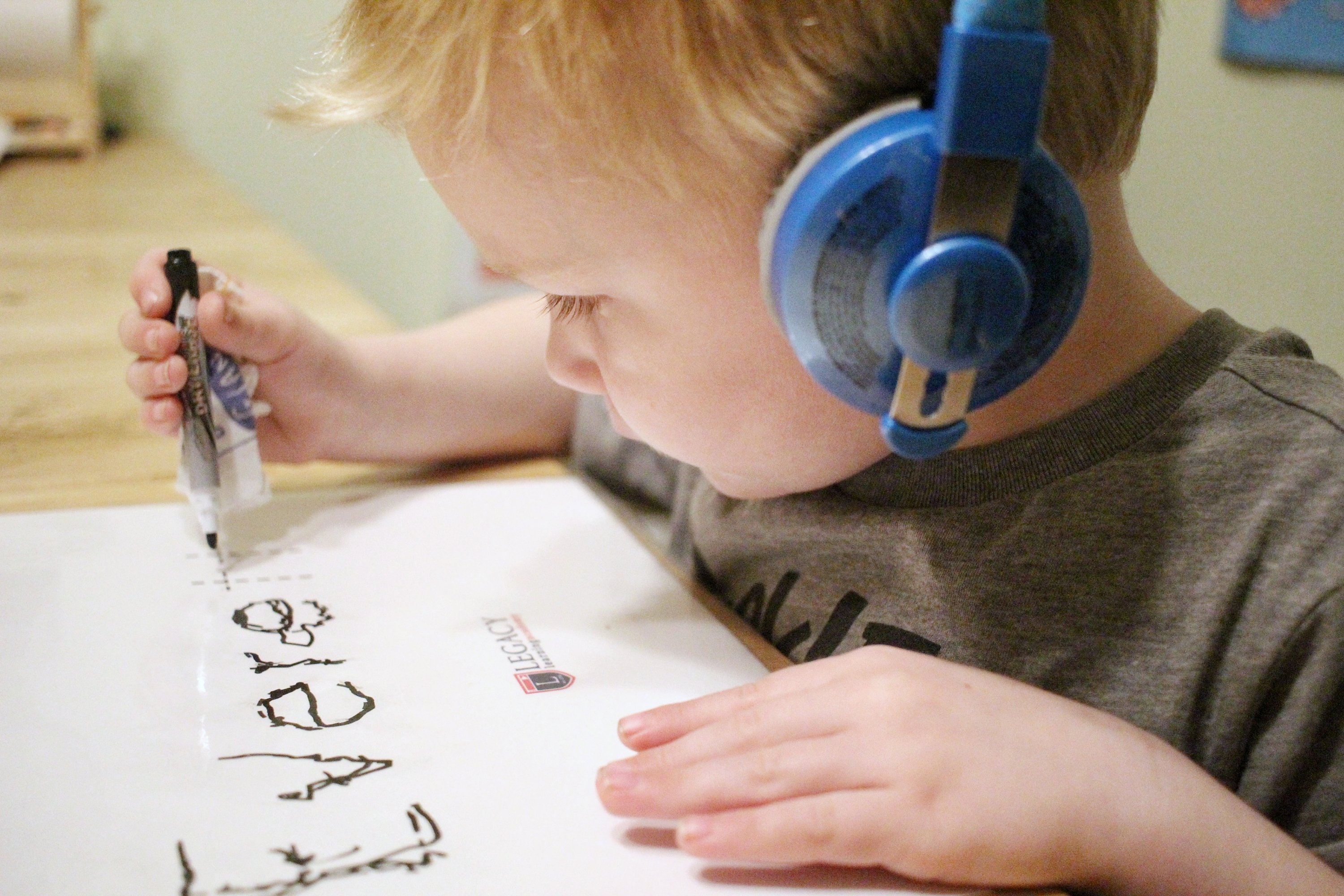 Legacy Learning Academy (LLA) was and still is one of my favorite shops I found through the Instagram rep community. I'm so impressed with the quality and the fun items, I really wanted to share a bit about her shop and our experience with them.
Why We Love LLA
We've been working on integrating more sensory friendly toys into our household since Everett got his SPD diagnosis. LLA products are a perfect fit for several reasons.
They are durable and visually stimulating.
They have products that are geared towards learning and are usually multi-purpose.
They really grow with the child.
They foster imaginative play.
There is something for all ages.
They are FUN!
This tabletop bowling set is a great example. It helped Everett with sensory planning as well as helping him learn to modulate/use appropriate force (a big part of his SPD issues stem from these 2 areas). They are also helping reinforce his counting and colors. Most of all, he is having a BLAST!
Other sets, like the bean pot sorting and the pin and ring set help with his fine motor skills, color, and counting. I really could go on and on. LLA products are PERFECT for Everett's sensory diet.
The other thing I really loved, was her items that are helping Everett prepare for pre-k. We have the pre-k prep kit and other items that are helping him with things like writing. The pre-k prep kit was CHOCK FULL of all kinds of goodies. We've had it for 2 months, and we still haven't used everything! While a lot of the items are things I probably could've assembled on my own, the fact that I didn't have to scroll through hundreds of lesson plans, go to multiple stores buying products, laminate everything, etc sold me on the set. It's actually one of my favorite things I've purchased from the shop.
Enough about our experiences, I'd love to introduce you to Ashley Hendryx, the owner of LLA.
Q&A With Ashley
Ashley took a little time to answer a couple questions about herself and LLA. I found her to be very fun, down to earth, and super friendly. I hope you enjoy getting to know her, as much as I have!
Please introduce yourself:
Hi! My name is Ashley Hendryx and I am the owner and maker behind Legacy Learning Academy. First and foremost, I am a wife and a mommy to 4 boys. I actually received my bachelors and my masters degrees in education before becoming a mom, and I even taught Junior High for 5 years. When my boys hit the scene, I decided to dedicate my time to educating them at home. I started creating learning activities for them, and that's when Legacy Learning Academy came to be!
What's your favorite part of running LLA?
My absolute favorite thing about Legacy is the fact that I am able to make a difference through education and fun! When I hear stories and see pictures of children reaching new learning and discovery milestones through the use of our products, it makes the late nights and the stresses of owning a business all worth it!
Any advice on picking the best items for kiddos with sensory needs?
My best advice would be try and try again! What works for one child and one parent might not work for you, and that's ok. Part of the journey of parenthood is the trial and error along the way, and as long as you stay optimistic that a great fit is out there, your child will find success! Never give up this journey!
What do you feel makes you stand out from other shops?
One thing that makes us stand out from other small shops is the fact that our products are making a REAL difference in the lives of the children using them. Yes, we all want our children to be rocking the latest small shop fashions and designs, but the long term impact of our tools makes me proud to be the creator behind LLA.
Anything special that you're promoting at the moment?
'Tis the season for our Pre-K and Kindergarten Prep School Sets! These 6-week, all-inclusive sets provide parents and educators with the tools they need to fully prepare their little learners for the upcoming school year. With the step-by-step guide, you don't need to be a trained teacher to send your child to the head of the class. Further more, most of the included activities can be used over and over again, and many use our Prep School Sets as a year-long curriculum for their little ones!
Closing Remarks
I hope you guys enjoyed learning more about Legacy Learning Academy! You can save 20% by using code EVERETT20 if you're interested in trying any of her awesome products.
I'll be reviewing more rad sensory friendly shops soon!